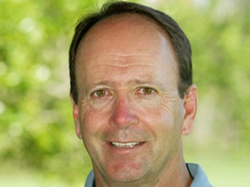 This is a remarkable opportunity to align with the country's top coaches and collaborate on best practices coaching the game of golf, we love so much.
Orlando, FL (PRWEB) April 02, 2015
Grand Cypress Golf Academy Director, Fred Griffin has been named as an inaugural lead coach in the newly formed Golf Channel Academy, a dedicated network of facilities committed to growing the opportunities for golf instruction. Backed by Golf Channel, the game's leading global multimedia and entertainment source, Golf Channel Academy will launch in spring 2015. Fred Griffin, Director of Grand Cypress Academy of Golf, is one of thirty of golf's most distinguished PGA of America and LPGA teaching professionals that were selected as lead coaches.
"This is a remarkable opportunity to align with the country's top coaches and collaborate on best practices coaching the game of golf, we love so much," states Fred Griffin. "Together, with the support of Golf Channel network, I look forward to contributing teaching content and working together with the other coaches."
Golf Channel Academy is the first network devoted to efficiently expanding the business of golf instruction through a unique marketing partnership with selected coaches and their facilities, and availing itself of a variety of Golf Channel promotional and customized marketing tools. Golf Channel's support represents a notable shift in how teaching, coaching, and player development are presented, promoted, and delivered.
Golf Channel Academy's current team of 30 lead coaches features some of the best and brightest The first 30 Golf Channel Academy coaches represent 18 states and one province, 12 Golf Magazine Top 100 Teachers, 7 book authors, 15 coaches on Golf Digest's list of "Best Teachers in State" for 2013-14, and the current LPGA Teaching and Club Professionals National president.
Recognized by GOLF Magazine as one of the 100 best golf instructors in America, Fred Griffin is responsible for the development of all golf instructional programs at the Grand Cypress Academy of Golf. A PGA Class A professional with over 35 years of teaching experience, Griffin has served as the Director of the Academy since it opened in 1986. A superb teacher, Fred was honored as Teacher of the Year for the North Florida section of the PGA. An instruction contributor for several golf publications and a frequent speaker at the PGA educational programs, Griffin has or currently coaches several PGA, PGA TourLatinoAmerica, PGA Canada and LPGA Tour players.
"Golf Channel Academy will align the top coaches from across the country to run their business within a robust, collaborative operation," said Todd Wilson, CEO of Golf Channel Academy. "Our members will have a unique opportunity to tap into best practices and proprietary data that will assist each member instructor and academy operation to grow their business while operating under one unified brand."
For more information about the Grand Cypress Golf Academy, please visit http://www.grandcypress.com/golf_academy/.
About Villas of Grand Cypress
Awarded the 2015 TripAdvisor Readers Choice Award "Top 25 Luxury Hotels in the U.S.A" and "Top 25 Hotels Overall in the U.S.A." Villas of Grand Cypress is just miles from the Orlando International airport, but seems worlds away from the ordinary. In addition to its 45-holes of Jack Nicklaus Signature-designed golf, the resort offers the award winning Grand Cypress Academy of Golf, Grand Cypress Racquet Club; in-suite spa services; Lake Windsong and marina; easy access to Orlando's famed attractions; on-site transportation services; two pools, and more.
Villas of Grand Cypress has been a continued recipient of the Gold Key Award from subscribers of Meetings and Conventions Magazine, receiving the award 18 times, most recently in 2014. In addition, Grand Cypress Academy of Golf rated as one of the "Top 25 Golf Schools in America". For more information, please visit http://www.grandcypress.com.
ABOUT GOLF CHANNEL
Golf Channel is a multimedia, golf entertainment and services company based in Orlando, Fla. Golf Channel, co-founded by Arnold Palmer in 1995 and now part of the NBC Sports Group, is available in more than 120 million homes and 83 countries worldwide. Exclusive partnerships with the world's top tours allow Golf Channel to feature more live golf coverage than all other networks combined, as well as a programming schedule distinguished by golf's highest-quality news, instruction and original programming. Golf Channel's digital platforms, headed by Golf Channel.com, are the leading golf destinations on the Internet, delivering unmatched coverage of the world of golf. Fans are able to enjoy 24/7 live streaming of Golf Channel content through Golf Live Extra and select programming is simulcast via SiriusXM's PGA TOUR Radio. In addition, Golf Channel connects the world to golf through a wide array of digital services including Golf Channel Mobile; GolfNow, the world's largest online booking platform; Golf Advisor.com, a golf course ratings and review portal; the interactive Golf Channel Academy instructional app and services; and the Golf Channel Am Tour, the world's largest amateur golf tour.