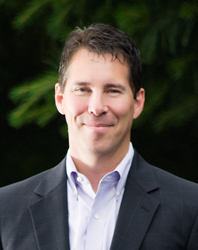 I have found great satisfaction empowering others to do great things and reach their full potential. This is what makes my job rewarding day after day
Lambertville, NJ (PRWEB) March 20, 2015
CFO of TayganPoint Consulting Group, Jim Szakacs was named among the winners of the 2015 Executive Management Awards, recognizing the leadership and accomplishments of Philadelphia's management talents. The 2015 EMA winners collectively generate more than $42 billion in annual revenue and employ over 60,000 individuals in Greater Philadelphia. This year's winners will be recognized in the March/April issue of SmartCEO magazine and celebrated at an awards ceremony on March 26, 2015.
"I am humbled to be named among this group of leaders, who have been key to the success of their organizations and the betterment of their communities," said Jim Szakacs, CFO of TayganPoint Consulting Group. "I have found great satisfaction empowering others to do great things and reach their full potential. This is what makes my job rewarding day after day."
"All too often, senior leaders in an organization become unsung heroes. This is why SmartCEO designed the Executive Management Awards. The 2015 Executive Management Award winners are not only leading their companies and co-workers to achieve great things but they are also making huge contributions to their communities," says Jaime Nespor-Zawmon, President of SmartCEO Events. "We are honored to recognize each of these individuals and celebrate their accomplishments."
The Executive Management Awards program recognizes the leadership and accomplishments of Philadelphia's management all-stars- the CFOs, CIOs/CTOs and other C-suite executives leading the region's business community. Winners are recognized for their creative management vision, leadership philosophy, innovative strategy and undeniable work ethic. More than 300 local C-level guests will celebrate this elite group of executives at a cocktail reception on March 26, 2015 at The Crystal Tea Room. The event will kick off with a cocktail hour and networking followed by a video-packed awards ceremony.