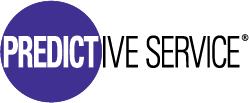 Beachwood, Ohio (PRWEB) March 24, 2015
Predictive Service, a global leader in providing engineering, maintenance, reliability and sustainability solutions, has received a $1 million order from the Northeast Ohio Regional Sewer District (NEORSD) for the company's Condition Monitoring Services. The five-year contract calls for the vibration and process monitoring of key assets at two waste water treatment facilities, including automated data collection, local alarming, remote analysis and data reporting customized to meet the Sewer District's needs.
Vibration and process monitoring on critical rotating machinery is essential to ensure the equipment is operating normally in a safe, efficient manner. Equally important, the system will detect from the onset, impeding problems that left unchecked can result in significant breakdown events. This design provides Predictive Service with the ability to review and analyze data remotely, saving time and costs associated with unplanned downtime. Predictive Service specialists, engineer and install automated monitoring systems as part of an overall predictive maintenance program strategy. The resulting program data allows for alarm notification with remote analysis and diagnostics. Using Predictive Service's award winning ViewPoint® web-based software tool, our analysts generate detailed reports indicating machinery condition and developing problems. NEORSD engineers utilize the reported data and resulting recommendations for safe operations and future maintenance actions.
About Predictive Service
Predictive Service offers an unparalleled approach to reliability, specializing in infrared, managed PdM programs and a full array of reliability and engineering consulting services. We are an innovative, technology driven provider changing the paradigm for service companies. Our award winning PdM software and newly developed mobile platform are bringing leading-edge solutions to the marketplace.
Our highly-skilled, team of professionals provide clients with an integrated approach to services designed to optimizing the entire facility, ensuring reliable and sustainable operations. Headquartered in Cleveland Ohio, we offer services globally with offices in North America, South America, Europe and Asia. Predictive Service is one of America's Fastest Growing Companies for the eighth consecutive year as rated by Inc. 5000.