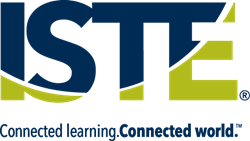 PALM SPRINGS, Calif. (PRWEB) March 20, 2015
Today at CUE 2015, the International Society for Technology in Education (ISTE®), unveiled Securing the Connected Classroom: Technology Planning to Keep Students Safe. In their second book on the subject, authors Abbie H. Brown, Ph.D., and Tim D. Green, Ph.D., outline a new process for education leaders to follow to develop a secure environment for learning with technology.
Exploring the changes in the digital learning landscape over the five years since their first book, Security vs. Access: Balancing Safety and Productivity in the Digital School, Brown and Green guide educators, administrators and IT staff through a step-by-step process for creating a districtwide blueprint for keeping students safe while maintaining an appropriate level of security. Filled with practical advice on identifying and organizing a stakeholder group, assessing potential threats and developing appropriate responses, Securing the Connected Classroom will inform educators' conversations about security in schools.
"Of course, our new book discusses blocks, filters and other imposed security measures, but, as we know, students are quick to find ways around barriers," said Brown. "We believe that that the majority of a school's focus should be on fostering digital citizenship in all students and faculty."
Green added, "Key to creating a secure environment for learning with technology is extending the responsibility to all stakeholders in the school community – students, parents, teachers, administrators and staff. Our book provides the blueprint for creating a community of digital citizens."
Brown is a professor in the instructional technology program at East Carolina University. He received the University of North Carolina Board of Governors Awards for Excellence in Teaching in 2014 and an Excellence in Distance Learning Teaching Awards from the North Carolina Distance Learning Association in 2008. Green, a former K-12 teacher, is a professor of educational technology and a teacher educator at California State University, Fullerton. He is a presenter and the author of numerous articles and books on the topics of educational technology integration, instructional design and online distance education.
Securing the Connected Classroom: Technology Planning to Keep Students Safe
By Abbie H. Brown and Tim D. Green
ISBN: 978-1-56484-354-8
ISTE Member Price: $17.47; Nonmember Price: $24.95
About ISTE
The International Society for Technology in Education (ISTE®) is the premier nonprofit organization serving educators and education leaders committed to empowering connected learners in a connected world. ISTE serves more than 100,000 education stakeholders throughout the world.
ISTE's innovative offerings include the ISTE Conference & Expo – the world's most comprehensive ed tech event – as well as the widely adopted ISTE Standards for learning, teaching and leading in the digital age. The organization's robust suite of professional learning resources features online courses, consulting services for schools and districts, books, and peer-reviewed journals and publications. For more information, visit iste.org. Connect with ISTE via Twitter, Facebook and LinkedIn.