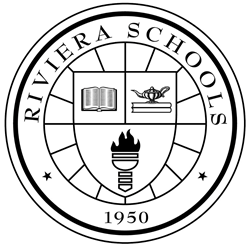 The program has exceeded our expectations in terms of the type of experience it affords the students and how it enhances the educational integrity of the school
MIAMI, FL (PRWEB) March 23, 2015
Riviera Schools has announced that it will be expanding a science, technology, engineering and math (STEM) program to its middle school grades for the 2015-2016 school year. STEM classes designed by Project Lead the Way have previously been included for high school students at Riviera Preparatory School, and the response has been so enthusiastic that the school decided to offer a similar experience to 7th and 8th graders.
"The program has exceeded our expectations in terms of the type of experience it affords the students and how it enhances the educational integrity of the school," said Peter Cohen, associate director of Riviera Schools, adding that the classes have been "incredibly popular" among students.
Project Lead the Way is the leading provider of rigorous STEM curriculum designed to engage students' curiosity and prepare them for further study in high-demand fields. The goal of Project Lead the Way is not only to introduce students to more scientific material, but also to build their critical thinking, creativity, innovation and real-world problem-solving skills. The program also provides intensive teacher training, and Cohen said the faculty would be brought up-to-date on new course material over the summer.
Cohen said that these special STEM classes were being offered to middle schoolers to give them a head start when it comes to high school courses and choosing a college major. "Colleges look very highly upon students who enter into this program," he said.
The STEM classes are project based, and the school is currently working on getting everything ready for students, who are now choosing courses for the next year. "These courses are intensively hands-on; they require various materials and equipment, so getting the right materials is an integral part of the process," Cohen explained.
What really makes the courses unique though, he shared, is the excitement both the students and teachers share for the STEM topics and innovative learning methods. "The faculty members who teach these courses are very passionate about the subjects," Cohen said.
About Riviera Schools
Riviera Schools provide a unique educational setting for children that helps them develop as educated leaders while challenging them to explore their various talents. Rivera Schools has cutting edge technology for students to engage with, as well as an academic honors program for qualified students. To learn more, visit http://www.rivieraschools.com