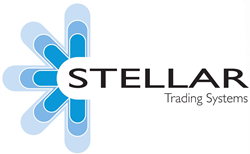 (PRWEB UK) 31 March 2015
Hiromi YAMAJI, Chief Executive Officer of OSE and member of the Japan Exchange Group Board of Directors commented, "OSE is delighted to welcome customers of Stellar Trading Systems to OSE and to expand the connectivity options for our own clients. We are certain that the Stellar Trading Systems will provide exciting, high performance access options to our existing market participants, as well as to provide new opportunities to the potential investors seeking to enter the Japanese Market.
Stellar Trading Systems enjoys strong support from US and European based investors and traders, their new gateway to the Japanese Derivatives Market will open up new opportunities for the Stellar community and our market alike. OSE is committed to expand the market and will continue to ensure to provide convenient market access to the Japanese derivatives benchmark contracts to the widest range of market participants."
Steve Thomas, Stellar MD, commented, "We're delighted to have completed connectivity of OSE into our global Stellar ASP offering, this marks an important milestone in our expansion into the region. We are very excited to be bringing our full range of products, including the low latency spreadMachine and Quantum Server algorithmic engine, to the OSE client base."