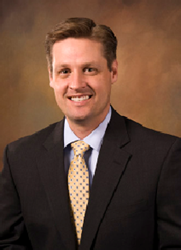 We see these ABLE accounts as a place where adults with a disability can learn the value of saving money
Charlotte, NC (PRWEB) March 26, 2015
"It is great to see that Virginia has seen the great benefit these ABLE accounts can have for adults with disabilities who have a job, but still need government benefits to support themselves," states Ryan Platt, Founder of Special Needs Planning firm A Special Needs Plan and creator of SpecialNeedsKnowledge.org.
The ABLE act was passed into law in December 2014. The Act allows individuals with a disability to save more than $2,000 in a very specific account and not be disqualified from necessary government benefits. "We see these ABLE accounts as a place where adults with a disability can learn the value of saving money. These adults can also put to bed the worry of having more than $2,000 in a checking or savings account or else they will lose their government benefits. As long as they have their savings in an ABLE Account, they can keep their government benefits," says Platt.
Platt warns, however, that it is important to use these new ABLE Accounts in the correct way. Families need to understand the limitations of these accounts, and how to best use them. "At this time, we do not see the ABLE accounts as a place for parents to save money for their child's future. The ABLE accounts have some drawbacks, such as a Medicaid payback provision, an annual funding limit, and a $100,000 account value ceiling when SSI is eliminated. As with any account, it is important to understand exactly how to maximize it within a family's individual special needs plan," Platt says.
On this month of awareness for developmental disabilities Virginia is leading the way, while ABLE legislation is under consideration in Alabama, Arkansas, California, Connecticut, Florida, Hawaii, Illinois, Iowa, Kansas, Kentucky, Maryland, Massachusetts, Minnesota, Montana, Nebraska, Nevada, New Hampshire, New Jersey, New Mexico, New York, North Dakota, Oregon, Pennsylvania, Rhode Island, South Carolina, Tennessee, Texas, Vermont and Washington.
Even after legislation is passed there is quite a bit of behind the scenes work to be completed before accounts are available for use. It is widely expected that ABLE accounts will not be available until late 2015 or sometime in 2016.
More about A Special Needs Plan:
A Special Needs Plan is driven by what they call Unleash L.I.F.E.™- L.I.F.E. meaning Lasting Independence For Everyone™. This is accomplished with education, action, and support in the creation, implementation, and continued monitoring of a specifically designed lifelong and integrated plan for your family: parents, caregivers, your loved one with special needs and their siblings. Do you have peace of mind about your loved one's future independence? Your child needs answers and you deserve solutions! Call A Special Needs Plan, they can help! 704-557-9637