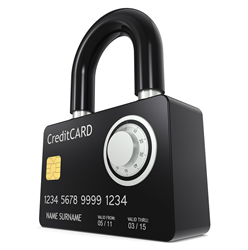 pcipolicyportal.com Announces PCI DSS Consulting Services and PCI Policies and Procedures Toolkits for North American Data Centers.
Atlanta, GA (PRWEB) March 27, 2015
pcipolicyportal.com has announced an expansion of services and product lines that now include PCI DSS consulting services and PCI policies and procedures toolkits for North American data centers. With the continued growth of information technology, data centers and co-location facilities are being built in increasing numbers, which also means mandated compliance requirements for such entities. One of the largest – and most challenging – compliance mandates for data centers are the Payment Card Industry Data Security Standards (PCI DSS).
pcipolicyportal.com, industry leaders in the PCI DSS industry since 2009, are now offering comprehensive PCI DSS consulting services and PCI DSS policies and procedure toolkits for North American data centers. From traditional co-location services to complex managed services environments, the PCI DSS experts at pcipolicyportal.com offer scalable solutions for achieving compliance quickly, cost-effectively, and comprehensively.
Compliance with the PCI DSS mandates focuses heavily on documentation, and the PCI policies and procedures packets from pcipolicyportal.com are just what the data center doctor ordered. From essential provisioning forms and checklists to comprehensive policy materials, trust the industry leading documents from pcipolicyportal.com. Since 2009, pcipolicyportal.com has helped thousands of businesses all throughout the globe in becoming compliant with the PCI DSS standards, so call 424-274-1952 to learn more or send an email to pci(at)pcipolicyportal(dot)com.