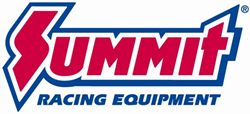 Tallmadge, OH (PRWEB) March 30, 2015
SR Car Sound Barrier dampens vibration and reduces unwanted structural noise—vehicle vibrations in the body panels, the engine, the suspension, etc. It doesn't cover up vibration like a mat does—SR CAR actually gets rid of the vibration by converting it into very low-grade heat (around .001 degrees F).
Silent Running's SR CAR Sound Barrier has several advantages that other types of insulating products don't:

Water-based, non-toxic, non-flammable formula with no solvents. That means no harmful fumes and easy cleanup with water—and no residue clinging to your hands and clothes for days
Coating dries to a permanent finish that won't absorb oil, gas, or dirt and can be painted over
Weighs half as much as traditional mat-style insulation (8 oz. per square foot when dry)
Unaffected by bitter cold or extreme heat—able to withstand temperatures from -30 degrees to 250 degrees F
Will not burn
Apply SR Car to the wheel wells, rocker and door panels, trunks, firewalls, floors, and other interior surfaces for a quiet ride. To protect a vehicle's interior from heat, use Silent Running's Thermal Insulator. The latex-based ceramic insulation is easy to apply with a brush, roller, or spray gun. Enthusiasts will get optimal results by applying Thermal Insulator to interior surfaces such as the firewall, roof, and floor pan.
Silent Running recommends applying SR CAR Sound Barrier first, then the Thermal Insulator. Summit Racing offers both products individually or in kits with a spray gun.
Summit Racing Equipment
http://www.SummitRacing.com
1-800-230-3030