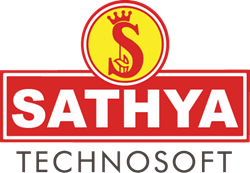 An ISO 9001:2008 Certified Company. Smart Peoples Choice. Quality In Service & Quick Turn Around Time !
Tuticorin, Tamil Nadu (PRWEB) April 03, 2015
Sathya Technosoft (I) Pvt. Ltd. is one of the best and cheap hosting companies on web offering cheap domain registrations and web hosting at unbelievable discount prices to customers worldwide. Cheap Domain registration and web hosting services are exclusively available with Sathya Technosoft on web. Receive benefits from Sathya Technosoft on Domain Registration and web hosting alike any other web hosting provider. Cheap domains and cheap web hosting means providing domain registration and web hosting at affordable prices by Sathya Technosoft. " By offering cheap domain registration and cheap web hosting prices we do not compromise in service quality." says CEO Charles J Packiaraj.
Special services on missed call to +91-99523 00300 is meant for those who want to register domains or web hosting services or purchase products with a ring. Receive Google Adwords Credits & Bing Adwords Credits by dialing +91-99523 00300 or mailing on support(at)sathyainfo(dot)com.
It's a seven year old web hosting company at Tuticorin, Tamil Nadu, India and has Branches at Chennai, Bangalore, Coimbatore, Trichy, Madurai, Tirunelveli serving the domain registration and web hosting needs of local folks.
Sathya Technosoft is a niche web hosting company providing exclusive discounts on domain registration and web hosting services competing with other web hosting providers. Sathya Technosoft has clients worldwide for reliable, and 24x7, 99.99% uptime servers. 24x7 support & quick turnaround time are the key offerings by this web hosting company.
Messaging on Sathya Technosoft's mobile +91-99523 00300 DOMAIN REGISTRATION for domain registration services, EMAIL HOSTING for hosted business email solutions, WINDOWS WEB HOSTING for windows web hosting plans,LINUX WEB HOSTING for linux web hosting plans, ECOMMERCE WEB HOSTING for e-commerce or magento web hosting plans, JOOMLA WEB HOSTING for joomla CMS web hosting, DRUPAL WEB HOSTING for drupal cms web hosting, WORDPRESS WEB HOSTING for wordpress cms web hosting , AUTOMATE for automation software, TRANSFERFREE for domain transfer, WEBSITETRANSFER for transferring website to Sathya Technosoft's web hosting, GOOGLEADWORDS, BINGADWORDS for adwords credits, a customer support executive addresses needs within a short span of time.
Recently Coupons Have Been Released For Web Hosting & Domain Registration. Huge promotional campaigns have been set up across different media channels to attract customers for domain registration and web hosting services. Paypal payment option is available for customers outside India. Coupons are valid for the first 100,000,000 users.
Offers from Sathya Technosoft include :
Domain Registration - .COM Domains for Rs.75 or $1.20 Coupon Code: COM75 , .US Domains for Rs.469 or $7.50 Coupon Code: US469, Domain Transfer with 1 Year Extension Coupon Code: TRANSFERFREE . No other web hosting provider has these cheap domain offers and cannot compete with Sathya Technosoft.
Hosted Email Solutions - 10 GB Mail Box Start Off Price: Rs. 375/yr. or $6/yr. Coupon Code: MAILBOX25OFF
E-Commerce Web Hosting - Magento Store Set Up at no-cost. Coupon Code: MAGENTO-SETUP-FREE
Visit: http://www.sathyainfo.com/offers.aspx to find more coupons and exciting offers on domain registration and web hosting.
Windows Web Hosting, Linux Web Hosting, Magento /E-Commerce Hosting, Business Email Hosting are worth services from Sathya Technosoft. Affiliate Campaign is going to be launched shortly by Sathya Technosoft to provide cheap Domain Registration, Windows Web Hosting, Linux Web Hosting, Magneto /E-Commerce Hosting, Business Email Hosting, and other software products & services of this company competing in the asian and world market.
Sathya is a 25 year old reputed brand in South India renowned as Sathya Agencies having around 56 Retail Outlets for Electronics and Home Appliances. Other Business Channels of Sathya include Sathya Resorts & Parks, Sathya Bazaar- Destination For Online Shopping Of Electronics & Home Appliances, Sathya TV - A Popular Cable Channel In Tamil Nadu.