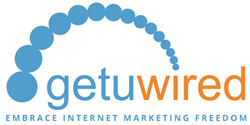 GetUWired is honored to be an Elite Business of the Year finalist.
(PRWEB) March 30, 2015
GetUWired, a leading internet marketing firm specializing in Infusionsoft, has been named a finalist in the Infusionsoft Elite Small Business of the Year competition.
Infusionsoft's Elite Small Business of the Year competition is open to businesses that have graduated from Infusionsoft's Elite Forum, a two-day leadership and business intensive hosted by Infusionsoft leaders to help small business owners reorganize and re-energize their businesses.
Elite Small Business of the Year finalists will be judged in three areas:

Effective leadership in the company's shared vision
Business metrics and performances after attending the Elite Forum
Leaders' personal story of personal and professional development
The Grand Prize
The Elite Small Business of the Year winner will enjoy a Partner President's Club trip to Hawaii with Infusionsoft founder Clate Mask and other elite business owners. The business will also receive two, two-hour consulting sessions with Infusionsoft Vice President Brett Gilliland.
How the Elite Forum changed GetUWired
Since implementing changes inspired by the Elite Forum, GetUWired has experienced an incredible improvement in both group buy-in and productivity. The most useful ideas that came out of the Elite Forum include meeting rhythms, KPIs, and creating a company vision that includes the entire staff.
For more information, visit http://www.GetUWired.com or call 877-236-9094 today.