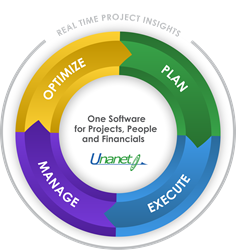 Dulles, VA (PRWEB) March 31, 2015
Unanet, a developer of services automation software that helps organizations manage people and projects for improved profitability, has announced that SBS Group, a national Microsoft Master Value Added Reseller (VAR) and Gold Certified Partner, has selected Unanet as one of their Strategic Independent Software Vendors (ISVs) for 2015.
SBS Group is one of three master VARs and it is the second consecutive year that it has selected Unanet. SBS Group is being trained as both a Unanet Certified Services Partner and a Solution Provider Partner, implementing and reselling Unanet software. SBS Group will offer Unanet to provide Project and Resource Management solutions across their customer base, and is excited to have a new offering to help grow their business.
Unanet's Professional Services Automation software complements the current portfolio of products offered by SBS Group, which includes Microsoft Dynamics Financial and CRM solutions. Sandra Glick, Manager of ISV Strategy at SBS Group stated, "We are pleased to have Unanet join our Technology Partner Program. Our partners enhance SBS Group's powerful mix of industry and business features and comprehensive development support with functional and industry specific solutions that complement our Microsoft Dynamics solutions. Unanet's resource management and project reporting capabilities are particularly strong and we expect this partnership to deliver measurable results for our clients."
SBS Group also uses Unanet to help manage their own professional services organization for labor tracking, expense reporting, project reporting and resource management.
About SBS Group
Working with clients, not just for them, SBS Group enables companies to go from "what is" to "what's possible" through individualized business technology solutions and best practices. Our industry centric focus and technical excellence combined with our delivery methodology has our clients' business at its core - helping them reach their destination quickly and efficiently. We bring fresh ideas to advance their business, help them navigate through alternative solutions, and provide support with an award-winning team of professionals. Feedback from our clients reinforces our unique partnering approach and helps us maintain one of the best client retention rates in our industry.
SBS Group is a national Microsoft master VAR (Value Added Reseller) and Gold Certified Partner. Over the past 25 years, we have been recognized as aww Microsoft Partner of the Year (Microsoft Dynamics SL), a Microsoft Inner Circle Member and a Microsoft President's Club Member. The company is headquartered in Edison, New Jersey and operates 37 other offices across the United States. For more information, please visit SBS Group's website at http://www.sbsgroupusa.com. Follow us on Twitter at http://twitter.com/sbsgroup and find us on Facebook at http://www.facebook.com/SBSGroupUSA.
About Unanet
Unanet is a leading provider of Cloud or On-Premise software for project-based organizations. Unanet delivers skills management, resource planning, budgeting & forecasting, time & expense reporting, billing & revenue recognition, and project management reporting. Over 1,000 organizations rely on Unanet to maximize staff utilization, reduce administrative costs by 90%, improve invoicing by 10X, and support forward decision-making for improved operations.