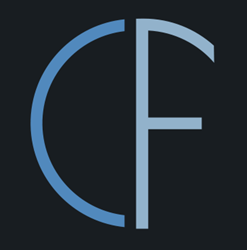 Our hope in this webinar is to give a clear and concise overview of HIPAA and share some of our knowledge so organizations can stay compliant and create further efficiencies
Boulder, Colo. (PRWEB) April 01, 2015
Connect First will host an informational webinar April 8 from 1-2 pm EDT on HIPAA (Health Insurance Portability and Accountability Act). The webinar will feature HIPAA experts Jeff Brown of Compliance Point, Darlene Geller-Stoff of Direct Communication Specialists, and Rob Schneider, VP of Customer Experience at Connect First. Discussion topics will include:

HIPAA Overview.
2015 HIPAA updates and lessons learned.
Direct Communication Solutions client case study.
5 Tips to remain HIPAA Compliant.
20 minute Q&A with Top HIPAA Industry Experts.
"HIPAA is very complex and close attention to detail is needed," said Schneider. "Our hope in this webinar is to give a clear and concise overview of HIPAA and share some of our knowledge so organizations can stay compliant and create further efficiencies."
To sign up for the webinar, please click here.
About Connect First: Connect First is an award-winning SaaS telecommunications and cloud contact center software provider that focuses on customer satisfaction and elegant hosted solutions. Connect First offers a robust platform, designed and supported by a team of highly experienced engineers, designers and business analysts, and backed with personalized in-house customer care. Solutions include Cloud Routing, Inbound ACD, Outbound Dialing, Call Tracking, Interactive Voice Response (IVR), Voice Broadcast, Disaster Recovery, Predictive Dialer, Real-Time Telemetry, CDR Reporting, Live Agent Chat and more. Through a consultative approach with each customer interaction, Connect First builds customized solutions to meet the needs of a discerning customer base. Visit http://www.connectfirst.com for more information or a free consultation with a contact center solutions expert.