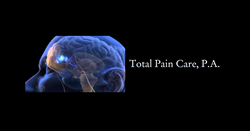 Scotch Plains, NJ (PRWEB) March 31, 2015
Dr. Uzma Parvez is having a busy start to this spring. On March 19th, Dr. Parvez conducted Grand Grounds Presentations at St. Michael's Medical Center for attending staff and residents on "Prescribing Opioids and Managing Side Effects". The event was attended by a large gathering of students, residents and attending physicians. She received very positive feedback from the Grand Rounds. It was said that it was one of the best that they've had in a while.
Ahead, Dr. Parvez has been invited to speak at the NJAJ Education Foundation Boardwalk Seminar on Wednesday, April 29, 2015 in Atlantic City, NJ. Her presentation is on "Treatment of Chronic Ankle, Foot and Joint injuries" during the Advanced Medicine for Lawyers program.
Uzma Parvez, M.D., is a pain management specialist at Total Pain Care. Dr. Parvez is also the pain management representative for the Strategic Planning Committee for Musculoskeletal Services at St. Michael's Hospital in Newark, NJ.
She fulfilled her physical medicine and rehabilitation residency at Long Island Jewish Medical Center and completed her fellowship in pain management at Mount Sinai Hospital. Dr. Parvez is board-certified in physical medicine and rehabilitation as well as pain management.
Total Pain Care is conveniently located in Paterson and Kearny, NJ. For more information and locations, visit Total Pain Care's online profile here: http://www.njtopdocs.com/totalpaincare.
Please visit the Total Pain Care website: http://www.totalpaincarenj.com.
About Us
NJ Top Docs is a comprehensive information resource of Top Doctors, Dentists and Hospitals. We are profiling over 900 Healthcare Providers and have made it convenient for you to find them.
NJ Top Docs allows patients to "meet" these providers online before making their appointment.
For more information, visit http://www.NJTopDocs.com.
You can also follow us on Facebook – Twitter – YouTube