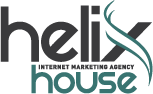 (PRWEB) March 31, 2015
Helix House, an award-winning Internet marketing agency announces record demand by dental professionals for search engine optimization services. As an industry leader in Internet marketing and Internet advertising, Helix House delivers real and measurable results when it comes to a wide range of Internet marketing campaigns and programs. Offering different sized businesses different size programs ensures that there is an affordable package for every business seeking better online exposure. From attorneys to medical professionals and contractors as well as realtors and other business professionals, Internet marketing is quickly becoming the preferred method of advertising and brand development. Few other forms of marketing and advertising available today can compare to what the Internet has to offer in terms of increased business and improved bottom-line performance for businesses of all sizes.
From pay per click programs to social media management and traditional search engine optimization as well as email marketing and text messaging, Helix House delivers real and measurable results for businesses. Dental professionals are discovering the value of Internet marketing and are increasingly turning to Internet marketing agencies to achieve improved online performance. Better exposure online and improved conversion rates can ultimately equate to better overall business profitability. As traditional media such as newspaper and TV continues to fade into the background, Internet marketing will only grow in popularity with businesses large and small. One of the keys to achieving the best results in terms of Internet marketing is to work with the right marketing agency. Helix House has proven over the years to be a results-driven Internet marketing firm.
Helix House has a long list of accolades, awards and favorable reviews and has been written up in many publications as being a dedicated team of professionals that gets results for businesses. Those looking for the best in Internet marketing related services are increasingly turning to Helix House. Few other companies in the industry can compare when it comes to the level of customer service and total customer satisfaction. Having been ranked the number one search engine optimization company in Arizona, Helix House has a reputation that speaks for itself. Dental care providers looking to leverage the Internet to their advantage are discovering the value of working with the right Internet marketing firm. This recent announcement with regard to record demand by dental professionals for search engine optimization services is further confirmation that a growing number of medical professionals are turning to the Internet as a way to improve patient acquisition and retention.
Helix House is a highly innovative forward-looking Internet marketing agency located in sunny Arizona and beautiful New Mexico. The company has consistently exceeded industry expectations to routinely rank highest among some the best Internet marketing companies in the country. Recognized as an industry leader, this Internet marketing firm has helped hundreds of businesses across the country to gain better online ranking, online exposure and overall recognition. Helix House outpaces the competition year after year by leveraging the latest Internet technology, ideas and concepts to deliver extraordinary results for businesses large and small.