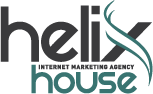 Phoenix, AZ (PRWEB) March 31, 2015
Helix House, an industry leader in a wide range of Internet marketing related services designed to improve businesses' performance online announces record demand for social media Internet marketing services. In recent years social media has grown to become one of the most important segments of the Internet and marketing in general. It has quickly evolved to become an important aspect of online advertising that cannot be ignored. Helping businesses gain improved online performance is best achieved through considering all aspects of social media and how it relates to Internet marketing. As more and more businesses move away from traditional advertising they are increasingly turning to Internet marketing and more specifically to social media.
Long gone are the days of TV and newspaper advertising. As social media becomes a more important aspect of Internet marketing it is important to work with the best Internet marketing firm to achieve the right objectives when it comes to advertising online. Even more impressive is the fact that when social media is combined with mobile connectivity and mobile devices and results can be quite amazing for businesses. Gaining increased exposure through social media is one of the most important aspects of Internet marketing today. Interactive, responsive and highly rewarding in terms of return on investment for advertising dollars, social media simply makes sense for small and medium-size businesses. Social media is a powerful tool because it allows customers to share their thoughts and feelings with regard to a particular product or service.
Even more impressive is the fact that social media allows prospective clients and customers as well as existing clients and customers to enjoy better communication with any business. Another key aspect of social media is that it allows individuals to share great products, services and ideas with others. This can easily allow a company, its products or services to become an overnight sensation. Rapid popularity with regard to a product service can best be achieved through implementing all social media has to offer. From Facebook to Twitter and Pinterest, social media is a powerful form of Internet marketing and advertising that businesses would be well advised not to ignore.
Helix House has developed a reputation throughout the industry for providing comprehensive, detailed and personalized Internet marketing services for a wide range of businesses. From offering quality written content to offering detailed link building strategies as well as video production services and a host of other related services, Helix House is a company that has stood the test of time. Having gained a number of accolades, awards and favorable reviews throughout the community, Helix House is a company that stands behind its promises. Helping businesses achieve their goals and objectives when it comes to social media management is what Helix House does best. This recent announcement with regard to record demand for social media Internet marketing services is one more indication that businesses both large and small are turning to experienced Internet marketing firms for guidance and direction in order to achieve success online.
Helix House is a highly innovative forward-looking Internet marketing agency located in sunny Arizona and beautiful New Mexico. The company has consistently exceeded industry expectations to routinely rank highest among some the best Internet marketing companies in the country. Recognized as an industry leader, this Internet marketing firm has helped hundreds of businesses across the country to gain better online ranking, online exposure and overall recognition. Helix House outpaces the competition year after year by leveraging the latest Internet technology, ideas and concepts to deliver extraordinary results for businesses large and small.