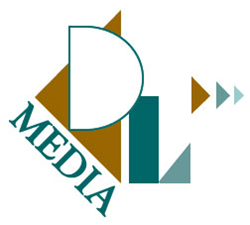 Technology, and the way people interact with it, is constantly changing. The success of your business depends on your ability to keep up with those changes.
Nixa, Mo (PRWEB) March 31, 2015
DL Media has announced the launch of new websites for Dove Dental Group, Big M Marina and Gold Star Holsters. The new websites went live in March 2015.
The new, responsive design allows users to interact with the websites on any device or platform without compromising the integrity and features of the site.
"Technology, and the way people interact with it, is constantly changing. The success of your business depends on your ability to keep up with those changes. DL Media is diligent about making sure our clients' websites are user-friendly, interactive and accessible across all platforms, " said Dianne Davis, president of DL Media. "Creating an app for your company may seem like a good idea, but it usually strips down the information on your website. Investing that same money in a responsive website that works on all devices is a much more effective use if your company's resources."
A mobile-responsive website is a design approach aimed at providing an optimal viewing experience for customers, no matter what type of device they are using to access the website. Images and text automatically scale to optimal viewing on any device. Responsive design is now Google's preferred format notated by a recently implemented notation of "mobile-friendly" in their search engine results.
Founded in 1997, DL Media is a full-service digital marketing and advertising agency headquartered in Nixa, Mo. The agency works to advance clients' businesses by helping solve marketing challenges through relevant, engaging and compelling communications. For more information about DL Media visit dlmedia.com.
Dove Dental Group s a full-service, family dental office serving patients in the southwest Missouri area. At Dove Dental Group, they place the patient first, helping the most anxious patients find a dental home. Quality and affordable care is available a convenient location in southeast Springfield, Mo. For more information visit DoveDentalGroup.com.
Big M Marina, found at bigmmarina.com, is a full-service marina offering boat and personal watercraft rentals, boat slips, the Dock-N-Eat Café and lodging. From camping trips and snuggling around bonfires to enjoying the sun on a boat ride, activities at Big M Marina are shaped for a family to create memories for generations to come. Whether visitors are in the mood for relaxation or adventure, Big M Marina has what they need.
Gold Star Holsters is both a designer and manufacturer of custom holsters for every make and model of handgun. Their mission is to provide the highest quality products and personal service to both their retail customers and their wholesale dealer accounts, all the while delivering the best value possible. They take great pride in their company and their commitment to customer service and in the quality of products they sell. Their online store is designed to provide customers with a safe and secure online store. Visit GoldStarHolsters.net to browse their complete product line.