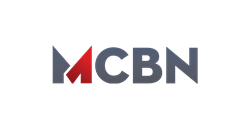 "I am very excited to join the MiCasa family" said Herrador
Los Angeles, CA (PRWEB) April 01, 2015
MCB Network Corp today announced the appointment of two new sales representatives to broaden MCB's MiCasa Network advertising in the national market. Felipe Herrador in Las Vegas and Rachel Rotger with her Stillwater Communications team in Detroit join the MCBN sales and marketing team.
Herrador joins MCBN with a fifteen-year career in broadcasting. He brings years of successful radio and newspaper marketing and the ability to develop and implement effective branding and marketing campaigns for businesses and products, particularly for the Hispanic market. "I am very excited to join the MiCasa family," said Herrador. "I look forward to working with this network because of its excellent reputation in reaching the fastest growing minority group in the United States." Rachel Rotger said, "MiCasa Network is an exciting product for marketers wanting to connect with a critical segment of American youth - Hispanic millennials. Stillwater Communications is thrilled with the association with MCBN and is ready to bring the MCBN and MiCasa story to clients and advertisers." Malatesta added, "Felipe and Rachel bring a wealth of experience and successful track record to our team. The team will build agency relationships and add branding sales. Their professionalism and great relationships will help propel our network's sales efforts exponentially in the national market."
MiCasa Network, the leading multi-platform television network serving Hispanic millennials, or "Hispennials," is now available in 44 Designated Market Area "DMA" across the country, including New York, Chicago, Miami, Houston, Atlanta, Austin, Corpus Christi, Dallas-Fort Worth, Houston, Miami, New York City, Oklahoma City, Philadelphia, Phoenix, San Antonio, Seattle, St. Louis, and Tampa as well as Mayaguez, Ponce and San Juan, Puerto Rico. In a short time, MiCasa has grown its footprint and now reaches an audience of nearly 60 million viewers. MiCasa Network is also available across Roku IPTV, online and mobile devices.
About Stillwater Communications LLC
Stillwater Communications LLC provides marketing services, promotions and integrated brand strategies for clients with highly specialized markets. The company is owned and managed by Rachel Rotger. Rotger has been directing the production of corporate identity packages, digital media campaigns, national advertising and branding initiatives for over 20 years. Her diverse portfolio of work demonstrates a philosophy that good marketing is about matching message to audience no matter what the industry, budget or medium. Rotger has worked in national advertising for The Weather Channel and The Travel Channel. She is based in Metro Detroit and has been a part of that advertising community since graduating from Central Michigan University where she earned a dual B.A. in Journalism and Marketing.
About MCB Network Corp and MiCasa Network
MCB Network Corp's MiCasa Network, based in Los Angeles at LA Center Studios, is the leading multi-platform television network serving Hispanic millennials or "Hispennials."  MiCasa Network is the only place where you'll find quality programming tailor-made for today's "Hispennial" audience and distributed via multiple platforms including mobile, digital and over-the-air.  Its programming offers something for everyone delivered in a compelling way - in the evolving predominant language of English with a distinct Latino flavor: Movies, Mobile Games, Music, Beauty, Autos and Sports.  With over 2000 hours of original and licensed programming shot in its state-of-the-art HD Virtual production studios, MiCasa Network is poised to be your one-stop shop for all Latino entertainment and the advertisers trying to reach them. http://www.mcbntv.com
For more information, contact:
MCB Network Corp
Sharon Will 352-789-4346
Sharon(at)MCBNTV(dot)COM