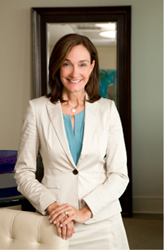 "I am very excited to take part in this event for an organization that I deeply care about" Dr. Hasty said.
Atlanta, GA (PRWEB) April 02, 2015
Dr. Lisa Hasty has been invited to join the cast of the 2015 Dancing Stars of Atlanta supporting the Alzheimer's Association. She has decided to step out of her comfort zone and dance in support of this worthy cause.
Dancing Stars is an exciting benefit for the Alzheimer's Association, Georgia Chapter. Reinventing the popular show, "Dancing with the Stars", this fundraising event is comprised of approximately 12 local celebrity dancers paired with 12 professional dancers, all raising funds by gaining votes! Then the dancers come together to compete in a one-night gala dance competition on May 2, 2015 at the Loews Hotel in Atlanta.
Currently, more than 5 million Americans have Alzheimer's and that number is expected to grow to as many as 16 million by 2050.
Dancing Stars aim is to support research and the programs and services provided for individuals with Alzheimer's disease, as well as their families and caregivers. Presently, someone develops Alzheimer's every 67 seconds, and this disease is the sixth leading cause of death in the country and the only one that is increasing. Without your support, the Alzheimer's Association will cease to aid those who are affected by this devastating disease.
Never one to shy away from new experiences and others in need, Dr. Lisa Hasty has decided to participate to support a cause that means very much to her. Her mother has been diagnosed with Alzheimer's. "I am very excited to take part in this event for an organization that I deeply care about" Dr. Hasty said. "The Alzheimer's Association researches prevention, treatments, and a cure, but also helps the millions affected, like my mom, find care, support and resources."
Dr. Lisa Hasty is a founding partner of Atlanta Center for Reproductive Medicine and fertility doctor practicing in Atlanta, GA. She received her undergraduate degree in Pre-Med from Davidson College. Upon graduation, she returned to her home state of Georgia in 1982 to study and earn her medical degree from Emory University School of Medicine.
Dr. Hasty is Board Certified in Obstetrics and Gynecology and Reproductive Endocrinology and Infertility. As a fertility doctor in Atlanta, GA, Dr. Hasty's vision when she founded ACRM in 1998 was to dedicate herself to caring for infertile patients through thoughtful, cost-effective and, most importantly, honest treatment with an individualized approach. These are fundamentals Dr. Hasty continues to value in her work today. Her warm smile and expert care are beacons of strength for all patients she cares for.
About Atlanta Center for Reproductive Medicine
Founded in 1998, Atlanta Center for Reproductive Medicine (ACRM) specializes in the diagnosis and treatment of infertility. With Georgia fertility clinics and egg donation offices in Atlanta, Johns Creek and Marietta, our team of Board Certified and Board eligible Reproductive Endocrinologists offer a wide variety of infertility treatments including ovulation induction and intrauterine insemination (IUI) to the most advanced treatments of in vitro fertilization (IVF), egg donation and preservation and preimplantation genetic diagnosis (PGD). ACRM offers a team approach in a patient-centered, supportive environment. ACRM is unique among infertility programs in the Atlanta area with its PCOS Center for Women and Adolescents at ACRM as well as for offering on-site acupuncture, psychological counseling support and nutritional counseling support, with all of these services provided by professionally licensed practitioners. ACRM is a member of the Attain Fertility Network and all of our fertility doctors are members of the Society for Assisted Reproductive Technology (SART) and the American Society for Reproductive Medicine (ASRM).