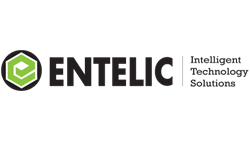 ... many businesses are still not migrating away from the server platform. And others are unaware of the huge financial costs and security risks ...
Dallas, Texas (PRWEB) April 03, 2015
Entelic, a managed service provider [MSP] specializing in online collaborative business and complete technology solutions, today announced that the company is offering a complimentary business assessment focusing on the upcoming end of support for Microsoft Windows Server 2003/R2, also known as Small Business Server 2003. The end of life date is set for July 14, 2015. The assessment, available to small and medium business located throughout the Dallas/Fort Worth area, entails a complete business evaluation and an opportunity to create an executable plan that migrates businesses to a Windows server alternative or other cloud solution.
"We are rapidly approaching this end of life event. And many business are not ready," said Michael Brandt, Senior Partner/Consultant and Owner, Entelic. "Despite Microsoft warning us two years ago, many businesses are still not migrating away from the server platform. And others are unaware of the huge financial costs and security risks if they keep running on it past the end of life date. Our assessment and evaluation will help open their eyes and take them on path of survival."
Reports from Hewlett-Packard estimate that more than 11-million systems are still running Windows Server 2003. With just a few months left until end of life, this a burgeoning challenge as the approximate time required to migrate a data center of 100 or more servers can range from a minimum of 90 days to upwards of 18 months.
With end of support comes no more updates or patches, leading to unsecure and unstable infrastructures. Maintenance costs are expected to skyrocket, making it difficult to maintain aging hardware. Non-compliance issues could cost companies business, and the cost of doing business will rise from high fees and penalties. New software and hardware won't properly integrate, creating
compatibility issues.
However, Brandt added, planning for the near future today will help businesses survive this important upgrade. Entelic's free "End of the World Survival" Assessment is structured to show how businesses can:

Avoid rising, ongoing customized support costs through migration
Enhance business systems with new security features
Interface with new, productive operating systems
Adopt new virtualization technology allowing multiple OSes to run on a single platform
Improve overall substantial performance, management, scalability and availability
About Entelic
Entelic is an Allen, Texas-based managed service provider [MSP] that offers IT support and business solutions to local businesses throughout the greater Dallas/Fort Worth area. Some of the company's most popular network solutions involve total managed services, hourly IT services, cloud computing, IT strategy, IT consulting, IT management, data backup, data recovery, server and network solutions, cabling, VoIP phone and virtual CIO. Entelic provides managed services for a variety of industries, including nonprofit, financial, medical, advertising, media, legal, real estate and construction. For more information about Entelic and its IT business solutions, visit the company on the web at entelic.com. To learn more now, call 844.368.3542. Also, to get the latest industry news and trends, go to entelic.com/blog/; and connect with us on LinkedIn at linkedin.com/company/entelic.