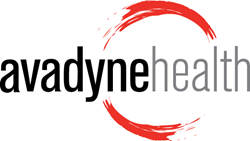 San Diego, CA (PRWEB) April 07, 2015
Ron Snyder, FHFMA, has been appointed to the National Chapter Advancement Team for HFMA for the 2015-2018 term. Ron is Executive Vice President of Avadyne Health, a leading provider of revenue cycle services and technology.
The Chapter Advancement Team is a select group of 9 healthcare individuals who facilitate meetings for strategic solutions to the numerous chapters across the country. Prior to this role, Ron was on the National Regional Executive Council and has served as a past president of the Illinois McMahon-Illini Chapter as well as serving on the Board of Directors and fulfilled the officer roles for 4 years.
"We are extremely proud of Ron and his achievement with the HFMA," said Moises Eilemberg, CEO of Avadyne Health. "Ron will bring to the NCAT many years of expertise and knowledge of the healthcare industry and the HFMA ecosystem, and I believe he is an invaluable asset to the HFMA in future strategic endeavors."
About HFMA
With more than 40,000 members, the Healthcare Financial Management Association (HFMA) is the nation's premier membership organization for healthcare finance leaders. HFMA builds and supports coalitions with other healthcare associations and industry groups to achieve consensus on solutions for the challenges the U.S. healthcare system faces today. Working with a broad cross-section of stakeholders, HFMA identifies gaps throughout the healthcare delivery system and bridges them through the establishment and sharing of knowledge and best practices. We help healthcare stakeholders achieve optimal results by creating and providing education, analysis, and practical tools and solutions. Our mission is to lead the financial management of health care.
About Avadyne Health
Avadyne Health provides comprehensive workflow, highly-trained staff, and change management services to more than 220 hospitals in 33 states. Our Patient Financial Experience (PFX) model ensures providers are able to unify all patient financial touch-points across a healthcare organization to drive superior financial benefits and foster patient loyalty. Clients use our Next-in-Queue workflow technology to maximize patient access and business office outcomes. Our services team uses the same technology while delivering an exceptional experience for patients. And our Change Management team provides consulting expertise to guide and train the entire Provider revenue cycle team.