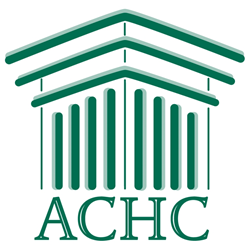 Cary, NC (PRWEB) April 08, 2015
Debbie A. Flippin, RN, MBA, has recently joined Accreditation Commission for Health Care (ACHC) as Director, Home Health, Hospice, Private Duty, Behavioral Health, and Ambulatory Care. Ms. Flippin will play a significant role in facilitating compliance for healthcare providers with the administration of ACHC standards and accreditation services.
"ACHC is proud to welcome Debbie Flippin to the team," said ACHC CEO, José Domingos. "Her clinical knowledge and vast experience will undeniably strengthen ACHC's ability to offer our provider clients the best accreditation experience in the industry. "
Flippin is a Registered Nurse with a Master of Business Administration (MBA) from Wake Forest University in Winston-Salem, NC. Her diverse clinical background of more than 30 years includes experience in both hospice and home health nursing, as well as leadership responsibilities in clinical operations, regulatory oversight, strategic planning, and agency/corporate-level quality initiatives. Noteworthy among Debbie's career accomplishments have been roles as a Hospice Clinical Director for a hospice with an average daily census (ADC) of 500, where duties included developing a 30-bed free-standing inpatient unit; Home Health Branch Manager for an agency delivering care to 750 patients; and Divisional Clinical Director for a national company with home health, hospice, and hospice inpatient units.
Debbie has served on state and national boards and committees including the Task Force on the North Carolina Nursing Workforce, the Forsyth Technical Community College Nursing Curriculum Board, the National Hospice and Palliative Care (NHPCO) Standards and Ethics Committee, and the Carolinas Center for Hospice and End of Life Care Hospice Inpatient Unit Task Force.
ACHC is a not-for-profit AO that has stood as a symbol of quality and excellence since 1986. The organization has CMS Deeming Authority for Home Health, Hospice, and DMEPOS, and a Quality Management System that is certified to ISO 9001:2008. ACHC is the provider's choice for accreditation because of their personal Account Advisors, relevant and realistic standards, competitive pricing, and a friendly, consultative approach to accreditation.
For more information on ACHC's accreditation programs and educational resources, or to download ACHC accreditation standards, please visit achc.org or contact them at customerservice(at)achc(dot)org or (855) 937-2242.
-30-