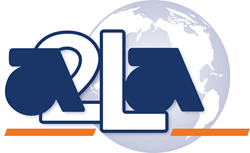 Frederick, MD (PRWEB) April 09, 2015
A2LA is pleased to announce that it has received recognition from the Florida Department of Health for on-site laboratory assessments under their Environmental Laboratory Certification Program. The main purpose of the program is to certify competent and qualified drinking water and environmental testing laboratories. A2LA's role will be to perform on-site assessments of laboratory facilities, including examinations of management, personnel, quality systems and analytical activities according to applicable statutes, rules and The NELAC Institute (TNI) national accreditation standards. A2LA's assessor corps is comprised of industry experts from the environmental laboratory community that have technical expertise in the analyses supporting the five US EPA regulatory programs: Clean Air Act, Comprehensive Environmental Response, Compensation, and Liability Act, Clean Water Act, Resource Conservation and Recovery Act, and Safe Drinking Water Act. This recognition comes after a thorough application and review process.
A2LA is also a signatory to the International Laboratory Accreditation Cooperation (ILAC) Mutual Recognition Arrangement (MRA), resulting in the international recognition of laboratories that are granted A2LA accreditation to ISO/IEC 17025:2005 which enables their tests results to be accepted globally. Florida Department of Health applicants electing to seek both Florida DOH certification and ISO/IEC 17025 accreditation may achieve this in one A2LA assessment. A2LA is accepting applications today within this program.
About A2LA:
A2LA is a non-profit, non-governmental third-party accreditation body, offering internationally-recognized accreditation services and training to testing and calibration laboratories, inspection bodies, proficiency testing providers, reference material producers and product certifiers. A2LA has been offering accreditation services to environmental testing laboratories for over thirty years.