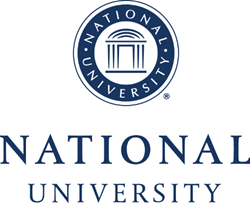 (PRWEB) April 10, 2015
National University is hosting the American Society for Engineering Education's Southwest Conference April 10-11, an event that focuses on ways that higher education is adapting to the changing landscape of engineering instruction. National University, the second-largest private, nonprofit university in California, has significant experience in this area through its own engineering and computing programs that address the needs of both online and campus-based students.
Emphasizing the conference theme of "Emerging Paradigms in Engineering Education," the conference focuses on innovative educational approaches to engineering instruction. Conference participants share the most recent tools, pedagogies, and best practices for addressing challenges in engineering education.
"National University is pleased to host this conference and share what we've learned about the changing paradigms in engineering education with other experts in the field," said Dr. John Cicero, Dean of the National University School of Engineering and Computing. "At National University we are continuously developing new and relevant approaches to engineering, science and computing instruction that ensure a seamless experience for both online and campus-based students."
For example, National University has perfected the art of bringing the laboratory experience to the online student by creating and mailing portable lab kits so that distance learners can conduct experiments, said Dr. Cicero. National University's School of Engineering and Computing also has created a virtual environment enabling students to log on and access the type of sophisticated software that once was available only on campus. The University also offers a Master's degree in Cyber Security and Information Assurance through its School of Engineering and Computing that is offered both online and on campus.
The conference, which includes sessions such as "Internet Security and its Impact on Online Education" and "Why Women Avoid Computer Science: The Influence of a Negative Stereotype," is held at the National University Spectrum Campus in San Diego. Keynote speakers are:

Dr. Don Czechowicz, a Project Leader at General Atomics where he has worked for the last 25 years on a variety of applied technology programs mainly focused on advanced energy development.
Dr. Muzibul Khan, who joined Kyocera Communications Inc. in 2013, and is responsible for Corporate Planning functions.
Dr. J. Richard (Rich) Phillips, co-recipient of the National Academy of Engineering Bernard M. Gordon Prize for Innovation in Engineering and Technology Education.
Dr. Justin Opatkiewicz of the UC San Diego Jacobs School of Engineering, who received his Ph.D. in Chemical Engineering from Stanford University and joined the NanoEngineering Department at UC San Diego in 2012.
A full schedule of the conference is available at http://www.psw2015.org.
About National University
Founded in 1971, National University is the second-largest private, nonprofit institution of higher education in California. With 30,000 students and more than 140,000 alumni, National University is the flagship institution of the National University System. National University is dedicated to making lifelong learning opportunities accessible, challenging, and relevant to a diverse population of students. Five schools and one college – the College of Letters and Sciences; the School of Business and Management; the School of Education; the School of Engineering and Computing; the School of Health and Human Services; and the School of Professional Studies – offer more than 100 graduate and undergraduate degrees and 23 teacher credentials. Programs are offered at locations throughout California and across the nation, and are also available online. National University is headquartered in La Jolla, California. To learn more, visit http://www.nu.edu.
About the School of Engineering and Computing at National University
National University's School of Engineering and Computing includes the Department of Applied Engineering with programs in engineering technology; electrical engineering; manufacturing design engineering, among others. It also includes the Department of Computer Science, Information and Media Systems, with programs in cyber security and information assurance; computer science; data analytics and digital media design, among others.