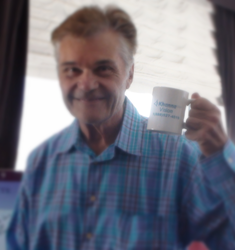 Baby boomer lasik patients can finally throw away reading glasses.
Beverly Hills, CA (PRWEB) April 12, 2015
Khanna Vision Institute announced that preliminary results of a small study done by Rajesh Khanna, MD. It shows that the latest low power tecnis multifocal lens implants were safe and effective in patients with previous lasik eye surgery.
Lasik eye surgery has liberated millions fro the bondage of glasses for distance. Unfortunately as they have aged the web of reading glasses has engulfed them. Multifocal lens implants have not been well received by this subset of the population. Now with the recent introduction of FDA approved low add tecnis multifocal lens implants there is new hope. The study done by Dr. Khanna, Medical director of Khanna Vision Institute has shown that these implants give quick visual rehabilitation and afford freedom fro all glasses.
It may be noted that people with advance glaucoma and macular degeneration may not be candidates for this technology. Therefore Dr. Khanna advises a thorough eye exam including mapping of the cornea and imaging of the macula.Previous success is not a guarantee of future results. Each prospective patient must have a thorough discussion with the multifocal lens implant surgeon. They may also read the book 'The miracle of Pi in Eye' to help understand the technology and options.
Khanna Vision Institute provides vision correction services in Southern California. Its flagship office is in Beverly Hills. An expanding network of satellite clinics provides easy access to patients seeking cutting edge technology. Dr. Khanna has been performing vision-enhancing surgeries for over two decades.