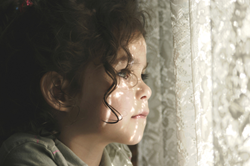 It's encouraging that New Mexico is taking its place among a growing list of states taking protective actions on behalf of children and parental rights. — CCHR International
Los Angeles, California (PRWEB) April 14, 2015
In a new article, Citizens Commission on Human Rights (CCHR), the mental health watchdog, applauds New Mexico lawmakers for taking a big step toward protecting children's and parents' rights when, last week, Governor Susana Martinez signed into law House Bill 53 ensuring that a parent's decision not to administer psychotropic drugs to a child is not grounds for a child being removed from parental custody by Child Protective Services (CPS).[1]
And the legislation goes deeper. The bill, sponsored by State Rep. Nora Espinoza, also restricts school personnel from taking any action against the parent or compelling or requiring any student to take a psychotropic drug and, further, requires written parental consent prior to any psychological screening.[1]
CCHR stated, "It's encouraging that New Mexico is taking its place among a growing list of states taking protective actions on behalf of children and parental rights."
In light of the 8.4 million children currently being prescribed psychiatric drugs in the United States, CCHR asserts that states must strive to protect parents from being forced by CPS or pressured by school personnel to administer these drugs to their child.[2] To date, thirteen states, including the recently enacted legislation in New Mexico, have passed legislation addressing parental rights as they pertain to refusing psychiatric drugs, restricting removal of children by CPS based solely on the parent's refusal to administer psychiatric drugs to a child and coercion of parents to submit their child to mental health screening. These states include:

Florida and Colorado both have passed laws providing enhanced rights to parents, including the right to refuse psychiatric testing/screening and/or provide written consent prior to any screening and, further, to prohibit school personnel from recommending the use of psychiatric drugs and/or make it so the refusal of a parent to consent to the administration of a psychiatric drug to their child is not a condition of the child attending school.[3]
Most notably, Florida currently has a bill (HB 209) that directly addresses psychiatry's diagnosing manual, stating that before a student is evaluated for the purpose of diagnosing the child with any disorder listed in the Diagnostic and Statistical Manual of Mental Disorders (DSM), the parent shall be notified of all of the following:
The behaviors prompting the evaluation could be the result of underlying physical conditions.
The parent should consider consulting a medical doctor to rule out physical causes.
The parent has the right to decline the evaluation.
The evaluation and subsequent classification or placement may be documented on the student's cumulative record.[4]
Five states, including Illinois, Minnesota, Oregon, Texas and Virginia, have passed legislation prohibiting school personnel from recommending the use of psychiatric drugs and/or prohibiting the refusal of a parent to consent to the administration of a psychiatric drug to a child from being a condition of the student attending school.[5]
Additionally, Utah, New Hampshire, Arizona and now New Mexico, have enacted legislation protecting parents from having their children removed by CPS based on the grounds of medical neglect for refusing to administer a psychiatric drug to their child.[6]
In Michigan, in response to the well-publicized case of the harrowing armed assault against Maryanne Godboldo for refusing to drug her daughter, the Department of Children and Families changed its policy, reflecting the public outcry and stating "CPS is not responsible for investigating complaints that allege parents are failing or refusing to provide their children with psychotropic medication such as Ritalin."[7]
CCHR says, "That Florida is the first state to specifically address psychiatry's diagnostic manual is of note and a primer for future legislative action—a first step in initiating a much-needed conversation about the increased psychiatric diagnosing and administering of psychiatric drugs to America's children."
Read the full article here.
About Citizens Commission on Human Rights: CCHR is a non-profit, non-political, non-religious mental health watchdog. Its mission is to eradicate abuses committed under the guise of mental health and enact patient and consumer protections. CCHR has helped to enact more than 150 laws protecting individuals from abusive or coercive mental health practices.
References:
[1] House Bill 53, "No Compelled Medication Use for Students," New Mexico 2015 Regular Session, April 7, 2015, nmlegis.gov/Sessions/15%20Regular/final/HB0053.pdf.
[2] IMS, Vector One: National (VONA) and Total Patient Tracker (TPT) Database, Years 2008-2013, Extracted 2014, cchrint.org/psychiatric-drugs/children-on-psychiatric-drugs/.
[3] Senate Bill 1766, "An Act Relating to Administration of Medication to Public School Students," Florida Legislature, 2005 Regular Session, leg.state.fl.us/cgi-bin/view_page.pl?Tab=session&Submenu=1&FT=D&File=sb1766c1.html&Directory=session/2005/Senate/bills/billtext/html/; House Bill 03-1172, "An Act Concerning School Board Policies Covering When Personnel May Address Health Care Treatment for Student Behavior Issues," Colorado Legislature, Session Laws of Colorado 2003, June 5, 2003, tornado.state.co.us/gov_dir/leg_dir/olls/sl2003a/sl_387.htm.
[4] House Bill 209, "An Act Relating to Administration of Medication to Public School Students," Florida Legislature, 2005, myfloridahouse.gov/Sections/Documents/loaddoc.aspx?FileName=_h0209er.docx&DocumentType=Bill&BillNumber=0209&Session=2005.
[5] House Bill 3744, "An Act Concerning Schools," Illinois Legislature, 92nd General Assembly, ilga.gov/legislation/legisnet92/hbgroups/hb/920HB3744LV.html; House Bill 478, "A Bill for an Act Relating to Education," Minnesota Legislature, 82nd Legislature (2001-2002), revisor.mn.gov/bills/text.php?number=HF0478&session=ls82&version=list&session_number=0&session_year=2001; Senate Bill 456, "An Act Relating to Students," Oregon Legislative Assembly, 2003 Regular Session, cchrint.org/pdfs/oregon-sb-456.pdf; House Bill 320, "An Act Relating to the Refusal to Administer or Consent to the Administration of Certain Psychiatric or Psychological Treatment to a Child…," Texas Legislature, capitol.state.tx.us/Search/DocViewer.aspx?ID=78RHB003205B&QueryText=%22320%22&DocType=B; House Bill 1406, "An Act Relating to a Recommendation by a School District Employee Concerning a Use of a Psychotropic Drug by a Student…," Texas Legislature, capitol.state.tx.us/Search/DocViewer.aspx?ID=78RHB014065B&QueryText=%221406%22&DocType=B; House Bill 90, "An Act to Amend the Code of Virginia by Adding a Section Numbered 22.1-274.3, Relating to Certain Medication Recommendations by School Personnel," Virginia Legislature, 2002 Session, lis.virginia.gov/cgi-bin/legp604.exe?021+ful+CHAP0314.
[6] House Bill 170, "Prescribing Psychiatric Drugs or Medication," Utah Legislature, 2001 General Session, le.utah.gov/~2001/bills/hbillint/HB0170.pdf; House Bill 551, "An Act Relative to the Effect of Parental Refusal to Administer Psychotropic Drugs to their Children…," New Hampshire Legislature, 2004 Session, gencourt.state.nh.us/legislation/2004/HB0551.html; House Bill 2024, "An Act Amending Sections 8-201 and 8-201.01," Arizona Legislature, Second Special Session 2003, azleg.gov/legtext/46leg/2s/laws/0006.pdf.
[7] State of Michigan Department of Human Services, "Mandated Reporter's Guide," DHS Pub 112 (Rev. 2-13), michigan.gov/documents/dhs/Pub-112_179456_7.pdf; Case No. 11057748-01, 36 District Court, Detroit, Michigan, filed 03/27/2011; Heather Catallo, "Mom Who Chose to Take Daughter Off Medication Files Lawsuit...," ABC 7, WXYZ Detroit, 10 May 2012, wxyz.com/news/local-news/investigations/mom-who-chose-to-take-daughter-off-medication-files-lawsuit-alleges-daughter-deprived-of-prosthesis.