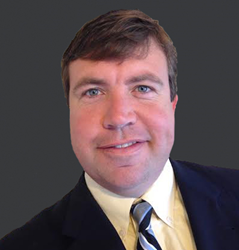 C12 is unlike any other executive roundtable available!
LaGrange, GA (PRWEB) April 16, 2015
The C12 Group, America's leading Christian CEO and Business Owner roundtable organization, continues expansion with the opening of a new C12 practice covering west Georgia and east central Alabama. Ben Comerford will serve as C12 Chair for the new territory.
"We are fortunate to have Ben join The C12 Group," said C12 Vice President of Market Expansion, David Gullotti. "His energy, enthusiasm, and expertise – combined with his clear passion for our mission to expand God's Kingdom through Christian business owners and leaders – is a total win-win. Ben is an excellent addition to the growing C12 presence in the southern US."
Comerford will host an introductory event for Christian CEOs and business owners on Thursday, May 21, 2015 at Newnan Country Club in Newnan, GA. Those interested in attending may contact Comerford at 706.604.5098 or by email at BenComerford(at)C12Group(dot)com.
Comerford is a tenured analyst, skilled in strategic development. His experience spans the commercial real estate industry as well as sales, marketing and economic development. No stranger to leadership, Comerford owns EverGrass Farms, a commercial cattle operation, co-founded Comerford Farms, and was the former Executive Director for the Downtown LaGrange Development Authority. He is a graduate of the University of Georgia.
"C12 is unlike any other executive roundtable available; the combination of best-business practices based on Biblical principles and marketplace ministry will be a tremendous asset to business leaders in our community. My goal is to provide C12 Groups in Auburn/Opelika, Columbus, Newnan, northwest Georgia and the south Atlanta perimeter," said Comerford.
About The C12 Group
Founded in 1992, The C12 Group is America's leading provider of executive roundtables for Christian CEOs and Business Owners. C12's mission is to "change the world by bringing forth the Kingdom of God in the marketplace through the companies and lives of those He calls to run businesses for Him." For more information about The C12 Group of the West Georgia & East Central Alabama, contact Ben Comerford at 706.604-5098, by email at Ben.Comerford(at)C12Group(dot)com or visit C12WGECA.com.