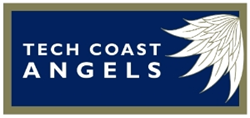 Our mobile app was driven in some part by [TCA's] specifications, and their input and experience inspired us to move forward with and build some incredible features for all our angel clients." - Ken Gatz, CEO, Proseeder
San Diego, California (PRWEB) April 14, 2015
Tech Coast Angels (TCA), one of the most influential angel investor networks in the United States, announced today that it plans to implement ProSeeder Technologies as its deal flow management platform for its five networks. TCA had previously built its own custom system to share deals and communicate throughout its five networks. ProSeeder collaborated with TCA to create a solution that incorporated features of the existing TCA system while expanding its reach and depth.
TCA is one of the largest angel networks in the US, and is known as a trusted thought leader of leading-edge practices throughout the angel community. ProSeeder's deal flow platform enables the angel network to have even better collaboration within, across and outside its network, and to more efficiently and effectively leverage TCA's resources. As one example, TCA specified its need for members to indicate investment interest at presentations across hundreds of investors at screenings, and to review and RSVP to events, via a mobile device. ProSeeder was able to incorporate this feature in its mobile app.
"ProSeeder is the first packaged deal flow management system that meets our requirements," said TCA's chairman emeritus Mike Panesis. "Our custom system was resource-intensive, and very expensive to build and maintain. ProSeeder meets or exceeds all of our requirements, reduces our operating costs, increases our efficiency, and makes it much easier to syndicate deals."
"Tech Coast Angels is a very tech-savvy and innovative group—and a thought leader in the way they collaborate and communicate within their large network," said Ken Gatz, Founder and CEO of ProSeeder. "When we met with them, we understood TCA's event-driven nature and organizational needs, their requirement to incorporate many of the features of their own platform, and the stipulation to provide additional functions that they couldn't—such as syndication outside their own network. Our mobile app was driven in some part by their specifications, and their input and experience inspired us to move forward with and build some incredible features for all our angel clients."
ProSeeder is a secure platform that offers a robust and fully-integrated, collaborative solution for angel networks. The customizable system gives investment groups an effective and efficient way to improve deal flow, increase member intake, coordinate events and member relations, and reduce duplication of efforts.
About Tech Coast Angels:
Tech Coast Angels (http://www.techcoastangels.com) (TCA) is one of the largest angel investment groups in the US. The group comprises over 300 angels with experience in almost every industry (not just technology), and its network spans five regional areas in Southern California: Los Angeles, Orange County, San Diego, Santa Barbara/Westlake, and the Inland Empire. TCA is the leader in providing funding, guidance, mentorship and leadership experience to early-stage, high-growth, exciting companies in Southern California. In 2014, TCA invested over $16 million in 61 deals, which were record numbers in the angel investor network's history, and CB Insights ranked TCA ahead of all other angel groups as the strongest network in the country.
Since 1997, Tech Coast Angels have invested over $150 million in more than 275 companies and have helped attract more than $1.5 billion in additional capital/follow-on rounds, mostly from venture capital firms. These investments were in a wide range of industries including biotech, consumer products, social/mobile, IT, life sciences, media, software, environmental, and tech startups. For more information, please visit http://www.techcoastangels.com.
About ProSeeder Technologies, Inc.
ProSeeder offers financial firms a fully integrated, and highly configurable cloud-based platform to manage all aspects of their investment processes. ProSeeder empowers clients to maximize their operational efficiency and provide a detailed audit trail for compliance and reporting. Our robust collaboration platform is designed to scale with our clients' growing investment reach – whether it's managing more accredited investors, vetting more investment opportunities or growing globally.
For more information, please contact:
For Tech Coast Angels:
Kimber Smith Fidler
kimber(at)smithfidler(dot)com
+1 (714) 267 0219
For ProSeeder Technologies:
Ken Gatz
ken(at)proseeder(dot)com
+1 (516) 987-6790
###