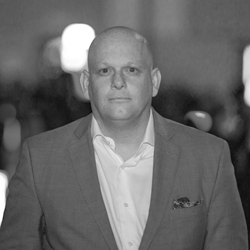 We are honored and excited to be given the opportunity to contribute to this world class event
(PRWEB) April 16, 2015
AllThingsITSM, an up and coming media property targeting the business of IT, service management, project management, IT security and other general IT topics, will be attending the ServiceNow user conference, Knowledge15, as a member of the media from April 20-23, 2015 in Las Vegas, NV.
The AllThingsITSM team will be recording interviews with attending executives, industry leaders and game changers for the global community who cannot attend, allowing them to catch up with news from some of the most brilliant minds and thought leaders in the industry. These interviews will be available on the YouTube channel or on their website.
The AllThingsITSM global podcast team for this event consists of industry experts with permanent hosts Kirstie Magowan and Carlos Casanova, plus guest host Kenneth Gonzalez. "The group has all the industry knowledge and expertise needed to conduct relevant conversations about the current and future state of the service management and IT industry," says William Goddard, founder of AllThingsITSM.
With its growing reputation and rapidly increasing following, AllThingsITSM will add an additional voice to the Knowledge15 event by extending conversations to a worldwide audience.
You can follow the conversation on Twitter @AllThingsITSM and hashtag #know15 or on YouTube.
About AllThingsITSM
AllThingsITSM was created to satisfy the different needs of a diverse marketplace via one convenient and easy to remember name. With a constant flow of new thought-provoking content from almost 50 industry leaders, a technology directory broken down into simple categories, global events calendar, jobs board and a global ITSM podcast, this web property has quickly gained a strong reputation for delivering value to the global IT community.