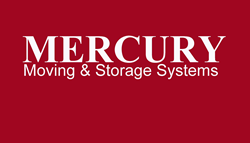 So often, people make choices on price alone, or because a sales rep was friendly. But, really, there are a number of components that make up the best moving companies
Boston, MA (PRWEB) April 20, 2015
MassRealty.com recently interviewed Jessica Hennessy, owner of Mercury Moving and Storage Systems, about how to make sure consumers are working with the best mover possible.
When asked about the chance to be in the industry spotlight, Mrs. Hennessy said,"There are so many movers in Massachusetts; even in just the Boston area alone. Some are great, and some not so great. Doing simple checks like looking at online reviews for the best mover in Boston, or validating licences, asking for proof of insurance, or simply requesting recent references can easily vet the bad ones and let the good movers shine through." The Mercury Moving and Storage Systems owner added, "There are fantastic and trustworthy movers in the Massachusetts. Hopefully, educating the public will help the good guys get the work!"
So why did Mercury Moving receive the opportunity to give this education? Kristen Bosse, Chief Editor at MassRealty.com explains why they chose the Massachusetts-based mover for the interview: "For us, Mercury Moving demonstrated the perfect balance of reliable service and affordable pricing. With all the chaos that surrounds moving in Boston, you want someone who knows what they're doing and can get it done fast. Mercury Moving is known for their ability to make moves as easy and stress-free as possible. The fact that they are a family-run business also really helps. Each customer feels the love."
When asked what she hoped to convey in the interview, Mrs. Hennessy stated, "So often, people make choices on price alone, or because a sales rep was friendly. But, really, there are a number of factors to consider when trying to choose the best moving companies."
You can read the interview by clicking here: Are you Working with the Right Mover?