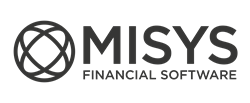 "We are delighted that Global Market Solutions have joined the Misys InFusion Partner programme as we jointly drive our expanding businesses in France and across Europe." Brian Gibson, Misys VP Partners & Ecosystem
London, UK (PRWEB UK) 20 April 2015
Misys, the leading financial software company, has signed an agreement with Global Market Solutions (GMS) to become a member of the InFusion Partner Programme. GMS provides expertise in implementation and integration projects around financial software for a range of activities, including front to back office analysis, risk management , IT architecture and development.
GMS has a pool of FusionCapital Summit experts located in Europe and is able to provide Front-to-Back Process flow definition for the Treasury and Capital Market products. GMS has extensive capability in delivering business solutions based on FusionCapital Summit and has significant training expertise on FusionCapital Summit software. GMS also provides a complete solution covering all Counterparty Credit Risk project streams which addresses the weaknesses of existing CVA implementations.
Misys Vice President Partners & Ecosystem, Brian Gibson, states: "Global Market Solutions has many years of experience in capital markets and risk management and a very deep knowledge of the Misys portfolio of solutions. We are delighted that Global Market Solutions have joined the Misys InFusion Partner programme as we jointly drive our expanding businesses in France and across Europe."
Dominique Vignaux, CEO, Global Market Solutions, commented: "We are delighted to be in partnership with Misys. We have many years' experience of working with their product portfolio, especially with FusionCapital Summit. This agreement will allow us to expand our services and deepen our relationship with that community."
Misys and GMS have already started joint work on regulatory topics to offer additional solutions in the short term. The partnership is definitively adding value to the Summit Customer community with the coordination and joint efforts from both companies' resources and expertise.

About Misys
Misys is at the forefront of the financial software industry, providing the broadest portfolio of banking, capital markets, investment management and risk solutions available on the market. With more than 2,000 customers in 130 countries our team of domain experts, combined with our partner eco-system, have an unparalleled ability to address industry requirements at both a global and local level. We connect systems, collect data and create intelligent information to drive smarter business decisions. To learn more about how our Fusion software portfolio can deliver a holistic view of your operations, and help you to solve your most complex challenges, please visit http://www.misys.com and follow @MisysFS on Twitter.
For Global Market Solutions: Dominique Vignaux
CEO
T: +33 (0)4 91 37 06 38
E: dominique.vignaux(at)globms.com
http://www.globms.com
About Global Market Solutions
GMS is a consulting business who undertakes packaged business and technical analysis, solution design, development and project management on Capital Markets software. With expertise in software implementation and integration, GMS specialises in Front Office and Pricing Model Integration, Risk Management and Real-Time Limit Monitoring, Back Office and regulatory reporting. GMS has a large European practice providing Misys FusionCapital Summit expertise. The Company has 50 staff members located in five main offices across Europe: Paris, Frankfurt, London, Bucharest and Marseille.