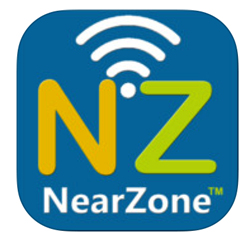 "People still need to be able to reach out even when they can't make or receive standard calls. With the app, we utilize a clever work-around that most people don't realize their phones are capable of."
Rock Hill, South Carolina (PRWEB) April 20, 2015
The months of May and June will host countless graduation ceremonies nationwide and around the globe, with many attracting several thousand attendees. Many such events strictly discourage cellphone use by graduates and their guests, making it more difficult for families to stay in touch at the crowded event.
"This is exactly why we started NearZone," developer Dr. Sandeep Grewal says of his mobile app. "People still need to be able to reach out even when they can't make or receive standard calls. With the app, we utilize a clever work-around that most people don't realize their phones are capable of."
NearZone relies on the base transmitters and receivers in cellphones to allow the devices to send out short bursts of information, even when there's no mobile service. Users of the app can locate and message one another discreetly, keeping large groups organized while respecting the atmosphere around them.
"Some people find the app helpful at large events, like conferences or weddings," Grewal continues, "while others turn to NearZone on cruise ships or even in flight." The mobile app features an adjustable radius within which users can connect to friends or family. There's no subscription required and it doesn't burn valuable cell minutes.
"It's funny how with technology, we often revert back to tried-and-true methods when other platforms become complicated or overwhelmed. NearZone's basic transmitter/receiver set-up is a throwback," Grewal admits, "but it's one that people can rely on when their traditional networks have issues, or they're out of range from their carrier."
Dr. Grewal says the design team for the app has been surprised at some of the unique ways users find to put NearZone in to action, and he adds that they weren't initially thinking about the technology for social events.
"Graduation events can be like Disneyworld," he says with a laugh, "with people spread out over a large space and jammed in like sardines. With NearZone you can ping your group at once to designate a meeting place, or say your goodbyes without offending those you may have missed."
Dr. Grewal is an internal medicine specialist practicing in both Carolinas. Originally, he envisioned the workplace as being the most practical place where a service like NearZone would most come in handy.
"I was thrilled to see people find exciting new ways to bring our app to life," he adds, "from people making friends or even dates, to people getting about their business more effectively. It's been very exciting."
NearZone is available on both Android and iOS platforms and can be downloaded in itune.