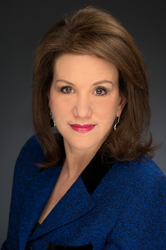 The proposed amendments will allow a more individualized inquiry into the defendant's culpability and role in the offense which, hopefully, will lead to more fair and just sentences for white collar crimes
Philadelphia, PA (PRWEB) April 22, 2015
On April 9, 2015, the United States Sentencing Commission approved some of the proposed changes to the federal sentencing guidelines, specifically the fraud guidelines. http://www.ussc.gov Unless Congress rejects these amendments, the changes will take effect on November 1, 2015.
Ms. Lefeber believes that the changes bring some much-needed balance to the guidelines' treatment of white-collar fraud cases, ensuring that they better reflect the realities of the offense. In particular, the Guidelines call for sentencing judges to focus on the loss "intended" by the defendant. Therefore, instead of simply looking at the loss caused—which in many cases could be astronomically high and significantly beyond the defendant's aim—the Guidelines call for judges to look at "the pecuniary harm the defendant purposely sought to inflict." The changes also call for downward adjustments to defendants who received little monetary benefit from the offense. And crucially, the loss amounts have been adjusted for inflation.
The Chair of the Sentencing Commission, Chief Judge Patti Saris of the District of Massachusetts noted that the purpose of these changes was to "emphasize substantial financial harms to victims rather than simply the mere number of victims and recognize concerns regarding double-counting and over-emphasis on loss." In that vein, from November, the Guidelines will allow sentencing judges to apply enhancements—previously reserved for frauds involving a large number of victims—to frauds that result in "substantial financial hardship," regardless of the number of victims involved.
Ms. Lefeber explains that the proposed fraud guideline also amended the mitigating role enhancement to add a non-exhaustive list of factors that judges should consider in determining whether any offender is a minor or minimal participant and it makes clear that the focus should rest on crucial questions that go to the offender's culpability. These questions provide guidance in the fraud context and include whether the offender was aware of the scope of the offense, had a proprietary interest in the outcome of the offense, or was involved in the planning or organizing of the offense. This amendment also instructs Judges that whether an offender played an indispensable or integral role in the offense is not dispositive.
In summary, Ms. Lefeber believes that the proposed amendments will allow a more individualized inquiry into the defendant's culpability and role in the offense which, hopefully, will lead to more fair and just sentences for white collar crimes.
About Hope Lefeber:
Hope Lefeber is a federal criminal defense attorney in Philadelphia. With over 30 years experience, she is recognized by Superlawyers and is ranked by the National Trial Lawyers as one of the top 100 Criminal Defense Lawyers in the United States and one of the Top 10 Criminal Defense Lawyers in Pennsylvania. Ms. Lefeber's key areas of practice include white collar defense in business and corporate fraud, mail and wire fraud, money laundering, tax fraud and other white collar crimes, conspiracy and drug offenses. Learn more about her at http://www.hopelefeber.com