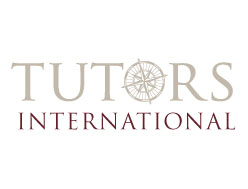 "Full-time private tuition at home is often considered by parents who didn't manage to secure a place at a local "Outstanding" primary school."
(PRWEB UK) 4 May 2015
Adam Caller, independent education consultant and founder of leading private tuition agency, Tutors International, today commented on the options available for UK parents disappointed by schools' admission outcomes.
State primary school places were announced on 16 April, and many parents have found themselves in the unenviable position of planning alternatives after not being offering places at their preferred, or even second or third choice of primary school.
Parents have until 7 May to respond to the offers that have been made. "This is very little time to put alternative plans in motion," said Mr Caller, "so it's always sensible to accept the place that has been offered, otherwise you may end up with no place at all come September. Accepting the place does not affect your chances of a successful appeal or being awarded a place at another school if you ask to be on their waiting list."
The alternative plans vary depending on the situation. Mr Caller provides advice for parents in different circumstances:
1. You have been offered your second or third preferred place.
a. Unfortunately, a very high number of pupils this year have not been awarded a place at their first preference primary school. If the school was oversubscribed, due to the limit on class sizes, it's unlikely that an appeal outcome will be successful. If the school was not over-subscribed, they still have discretion to admit whom they want. "You will have more chance of success if you can demonstrate an error in the way they have allocated or refused places, or by applying to be on the waiting list," said Mr Caller.
b. Engage a part-time private tutor to supplement school. "If you've been allocated a place a at school that doesn't adequately support children's learning, a broad-skills tutor can help raise the standard of your child's education with after-school, weekend and holiday support. They can prepare a child academically for entrance exams at 11+ and support more capable children attending poor performance schools," said Mr Caller.
2. You have been offered a place at a school you don't want your child to attend.
a. Register your continued interest for the other schools you listed in your application. "Places may come up in the summer before school starts, although you should expect them not to, but even if pupils leave your preferred school in a year or two, you may be offered the place, and are then still then able to transfer your child if you wish," said Mr Caller.
b. Apply for a place at a school with vacancies. "You will have received a list of schools with vacancies in your offer pack from your LEA. Even if these were not on your preferred schools list, contact the Schools Admissions Team about applying for a place," said Mr Caller.
c. Engage a full-time home school tutor. "Full-time private tuition at home is often considered by parents who didn't manage to secure a place at a local "Good" or "Outstanding" primary school and are willing to pay for a good education, either until a place becomes available through the waiting list system, or for the duration of the child's primary school life."
d. Apply for a place at a private school. "Private schools are under much the same admissions pressures as state schools, so it may not be possible to secure a place at a private school at short notice," warned Mr Caller.
3. You haven't been offered a place at any school.
"This is extremely rare, and the Local Education Authority (LEA) has a duty to provide a school place for every child, so contact them immediately," advised Mr Caller.
More information about engaging an after-school or full-time private tutor can be found at http://www.tutors-international.com.
-ENDS-
Notes to Editors:
Tutors International is a worldwide organization providing experienced full-time private tutors to work with children of all ages and nationalities, in a wide variety of situations, including international relocation, after-school support, full-time home tuition, support for AD/HD and dyslexia, home schooling for frequent travellers, and college prep and coaching.
Tutors International was founded by Adam Caller who has tutored students of all ages. He has received specialist training in dyslexia and AD/HD and is very sensitive to children's educational difficulties. He has now turned this expertise to recruiting, training and placing other tutors with HNW and UHNW families around the world. Adam is a member of the Independent Educational Consultants Association (IECA).