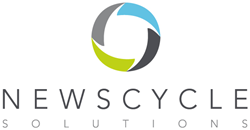 Bloomington, MN (PRWEB) April 21, 2015
Newscycle Solutions announces it has signed a distribution partnership agreement with International Supply Company to develop the sale of Newscycle systems and services in Caribbean island countries. ISC provides products and support to publishers throughout the region and will be the direct distribution and sales channel for Newscycle in the area.
"International Supply Company is happy to be a Newscycle distributor, and we look forward to supplying the Caribbean market with the industry's top publishing systems," said Colin Durie, President of ISC. "ISC knows this market very well. Newscycle has been built on a strong foundation, and publishers will benefit greatly from Newscycle technologies and strategies that help news media companies thrive."
"ISC has been a long time partner of MediaSpan, one of our legacy companies, and we are all very excited to expand upon this relationship and market Newscycle products in this market," said Ken Freedman, Newscycle's Vice President of Market Development.
About International Supply Company
ISC provides service to printers and publishers in the Caribbean market. http://www.iscpomp.com
About Newscycle Solutions
Newscycle Solutions, which was formed by the combination of DTI, SAXOTECH, Atex AdBase and MediaSpan, delivers the most complete range of software solutions for the global news media industry, including news content management, advertising, circulation, audience, and analytics. Newscycle is a trusted technology partner serving more than 750 media companies with 8,000 properties across more than 30 countries on six continents. The company is headquartered in Bloomington, MN and has U.S. offices in Florida, Michigan and Utah; with international offices in Canada, Denmark, Germany, Malaysia, Norway, Sweden, and the United Kingdom. For more information, go to: http://www.newscycle.com.
Media Contact:
Lisa Speth
Newscycle Solutions
Marketing Communications Manager
lisa(dot)speth(at)newscycle(dot)com
+1(801) 853-5068