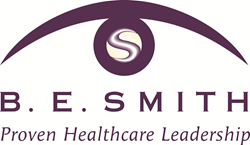 Barlow Respiratory Hospital is looking for a dynamic leader with experience in the not-for-profit arena to lead the hospital successfully into the future.
LENEXA, Kan. (PRWEB) April 22, 2015
B. E. Smith, the only full-service leadership solutions firm dedicated exclusively to healthcare providers, has been retained to lead a national chief executive officer recruitment for Barlow Respiratory Hospital in Los Angeles, Calif. The top executive search firm in the healthcare industry, B. E. Smith has recently placed more than 900 healthcare executives into organizations.
Barlow Respiratory Hospital is a not-for-profit, Joint Commission accredited, specialty acute and post-acute healthcare system. For over 100 years, Barlow has provided highly specialized, expert care and support for a variety of critical care needs and is recognized as a leader in ventilator weaning. The multi-site hospital currently includes the main campus, Whittier campus and San Fernando campus. Construction on a new, state-of-the-art hospital with additional beds and new space for operating suites is scheduled to start in early 2017. Barlow is also one of the few respiratory hospitals in the country with a dedicated Research Center.
Barlow Respiratory Hospital is looking for a dynamic leader with experience in the not-for-profit arena to lead the hospital successfully into the future. The new chief executive officer will serve as a visionary, hands-on leader, leveraging financial acumen to execute a strategy to advance the organization by identifying future growth opportunities and expanding market share. The CEO will ensure quality outcomes through efficient operations and sustaining a culture of excellence. The CEO will represent and promote the organization by engaging and maintaining collaborative relationships with the community, patients and families, stakeholders and donors. Additionally, the CEO will contribute to development and fundraising strategies to engage key audiences.
The complete job posting for Barlow Respiratory Hospital's CEO position can be found on the B. E. Smith website.
About Barlow Respiratory Hospital:
Barlow Respiratory Hospital, a not-for-profit, long-term acute-care specialty hospital, is one of the nation's top healthcare providers for patients with respiratory and other complex illnesses. From nationally recognized success rates in ventilator weaning to a life-changing pulmonary rehabilitation program, Barlow's team of experts offers hope to patients seeking treatment of critical illnesses. For more than two decades, Barlow Respiratory Research Center has pioneered innovation in clinical research, shaping healthcare with its TIPS® Protocol and ventilator weaning success rates that are among the highest in the nation. As Barlow enters its 110th year of service, it continues its legacy as the only not-for-profit, long-term acute-care respiratory hospital in Southern California with locations in downtown Los Angeles and satellite facilities in Van Nuys and Whittier, Calif. To learn more, visit http://www.barlowhospital.org.
About B. E. Smith:
Founded in 1978, B. E. Smith is a full-service healthcare executive search firm and the top-ranked provider of senior-level leadership services including Interim Leadership, Executive Search and Advisory Services. Veteran healthcare recruiters and regional healthcare experts partner with each client to create customized solutions. B. E. Smith's proven methodology has resulted in the recent placement of more than 900 leaders into healthcare organizations worldwide. The firm utilizes a comprehensive sourcing strategy incorporating the latest marketing techniques, association partnerships, social networking and one of the largest databases of skilled senior-level healthcare executives in the industry to deliver immediate results in today's complex healthcare environment. For more information, visit BESmith.com or call 855-254-8261.