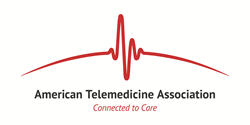 (PRWEB) April 22, 2015
The American Telemedicine Association (ATA) is pleased to announce the winners of the 2015 ATA Annual Awards. These awards recognize individuals and organizations on the forefront of healthcare technology for their significant contributions to the development of telemedicine. Winners will formally accept their awards at the ATA 2015 Annual Meeting and Trade Show, May 2-5, in Los Angeles.
"We are honored to recognize these outstanding individuals and institutions," said Yulun Wang, PhD, President of ATA, and Chairman and CEO of InTouch Health. "Telemedicine is a tool to improve the quality, accessibility and affordability of healthcare, and these recipients serve as a testament to the field's ability to improve each of those aspects of care."
The following awards have been announced:
Lifetime Distinguished Service Award
Winner: Rashid L. Bashshur, PhD, Professor Emeritus, Department of Health Management and Policy, Executive Director UMHS eHealth Center, University of Michigan Health System
ATA President's Award for Individual Leadership
Award supported by Jay Sanders, MD of The Global Telemedicine Group
Winners: Brian Rosenfeld, MD, and Mike Breslow, MD, Philips Healthcare, Hospital to Home
ATA President's Award for Innovation in Remote Health Care
Award supported by InTouch Health
Winner: Sentrian, The Remote Patient Intelligence Company
ATA President's Award for Health Delivery, Quality and Transformation
Award supported by AMD Global Telemedicine, Inc.
Winner: University of Mississippi Medical Center, Center for Telehealth
ATA Industry Leader Award
Award supported by UCLA Health
Winner: Robert Jarrin, JD, Senior Director, Government Affairs, Qualcomm Incorporated
Special Interest Group & Chapter Achievement Award
Award supported by Validic
Winner: The Telerehabilitation SIG
Chair: Jana Cason, DHS, OTR/L, FAOTA
Vice Chair: Tammy Richmond, MS, OTR/L, FAOTA
Full write‐ups for the award winners are available on the ATA 2015 website (http://www.ata2015.org).
ATA has also elected six members of distinction as new members to the ATA College of Fellows. Election as a Fellow is a high honor that recognizes achievements in telemedicine, services to the general telemedicine community and service to ATA. The new Fellows are:

Richard S. Bakalar, MD, Managing Director, Healthcare, KPMG, Lone Tree, Colo.
Edward M. Brown, MD, CEO, Ontario Telemedicine Network, Toronto, ON, Canada
A. Stewart Ferguson, PhD, Chief Technology Officer, AFHCAN, Anchorage, Alaska
Mark A. Goldberg, MD, President and Chief Operating Officer, Parexel International, Waltham, Mass.
Bernard A. Harris, Jr., MD, MBA, FACP, Director/President and CEO, Vesalius Ventures, Inc., Houston, Texas
Hon Pak, MD, FAAD, Chief Medical Officer, LongView International Technology Solutions, Clarksburg, Md.
A complete list of ATA Fellows is available at: http://www.americantelemed.org/about-ata/ata-leadership/ata-fellows
About the American Telemedicine Association
The American Telemedicine Association is the leading international resource and advocate promoting the use of advanced remote medical technologies. ATA and its diverse membership, works to fully integrate telemedicine into transformed healthcare systems to improve quality, equity and affordability of healthcare throughout the world. Established in 1993, ATA is headquartered in Washington, DC. For more information visit http://www.americantelemed.org.