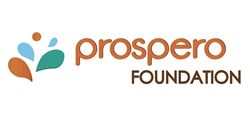 Antibes, France (PRWEB) April 27, 2015
The Prospero Foundation, founded by Ulrik DeBo of DeBondo Capital, is excited to announce that a microloan donation has been made to Ni Wayan, who runs a pig farm in Baturiti, Tabanan in Bali, Indonesia
Accompanied by her husband, Ni Wayan runs a farm and a pig business. The profits from the sale of their pigs are set aside to purchase seeds to produce food in their own garden, as well as to save and invest in their future. As this is the third microloan donation Ni Wayan has received, she has proved herself as the perfect candidate, having used each loan to improve her business and the livelihood of her and family, and then successfully repay it each time, allowing her status to change. She will use these funds to improve her businesses, purchase better-bred piglets, superior quality feed, and also to purchase local piglets, thereby circulating money into her community.
With a small child, Ni Wayan intends to improve her family's standard of living, and ensure their future is taken care of.
About Micro-lending with The Prospero Foundation
Through partnerships with local lending institutions, the Prospero Foundation contributes capital for the purpose of small business loans to these micro-entrepreneurs in developing nations. Through these partnerships, the Foundation helps small business people such as farmers, shopkeepers, and artisans build their businesses and, in turn, stimulate economic development in their communities. Koperasi Mitra Usaha Kecil (MUK), is a microfinance co-operative headquartered in West Bali, Indonesia. As most of MUK clients live in rural settings on less than $1.25 per day, Ulrik DeBo and The Prospero Foundation are giving someone a fighting chance to better their own situation.
About The Prospero Foundation
The Prospero Foundation is a private, international charitable foundation founded by Ulrik DeBo. Mr DeBo, a lifelong entrepreneur, whose upbringing and eventual success in the finance industry, through his company DeBondo Capital Ltd, gave him the relevant experience and insight required.
 
The foundation is run by a global network of entrepreneurs, who raise funds privately amongst their business contacts, and choose to invest them using a 'pay-it-forward' philosophy to focus on charitable projects that promise to perpetuate a chain reaction of positive growth opportunities for individuals and local communities for generations to come.
 
It is a foundation that empowers citizens to help themselves and those around them.
 
For additional information, please visit http://www.prosperofoundation.org
Contact Address:
Prospero EnFrance (Registration No: W061004154)
info(at)prosperofoundation(dot)org