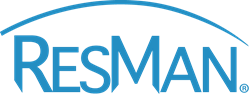 The momentum behind the ResMan products is very exciting right now. The market is ready for change, and it is the perfect time for an aggressive player with a great solution to make a significant impact on the industry. I am thrilled to be a part of it
Plano, TX (PRWEB) April 28, 2015
ResMan®, an online property management software company, will exhibit at the Phoenix Education Conference and Trade Show held on Thursday, May 13, 2015 at the Phoenix Convention Center, South Building, 100 North 3rd Street, Phoenix, AZ 85004. ResMan provides users one platform to manage "core" functionality unique to property management improving data integrity and overall productivity. User-specific workflows enhance both operational and accounting processes.
Conference goers are invited to visit with ResMan® executive team members at Booth #428. Learn how ResMan®, a Property Management Software as a Service ("SaaS") enhances the natural workflows found in the multifamily industry. The developers of ResMan® have "boots on the ground" expertise who know what customers need to increase profitability, decrease expenses, and make life easier. ResMan® allows multifamily professionals the ability to make better, faster decisions and access information from virtually anywhere, anytime.
ResMan®, an Industry leading Online Property Management Software, features an intuitive user interface and workflows designed by active property management professionals. ResMan's accounting and operations suite zeros in on the user's pain points and addresses these problems in efficient and cost effective ways. This software enables Management to focus on potential areas of concern before they become a negative cash flow reality. ResMan's BoardRoom modules show real-time data for overall property performance including occupancy, financial health, leasing activity, renewal efforts, make-ready turns and work orders.
After its success at last year's conference, ResMan is excited to be a part of Phoenix's Education Conference and Trade Show again this year. "The momentum behind the ResMan products is very exciting right now. The market is ready for change, and it is the perfect time for an aggressive player with a great solution to make a significant impact on the industry. I am thrilled to be a part of it," states Dave McKenna, Senior Vice-President at ResMan.
The ResMan team fosters a relationship built on the concept of a true partnership, which is evident in the training, support and user groups who help evaluate enhancement requests. ResMan values user feedback and implemented over 875 user driven enhancements in 2014, as well as adding over 60 vendor partner integrations.
About ResMan
ResMan® Online Property Management Software is a sophisticated, yet simple solution with a commitment to service first. The leadership team consists of property management veterans who bring the service-centric culture of multifamily to ResMan®. With a full suite of solutions on one platform, for one price, users can capture all of their business information in a single, scalable system. Automate, accelerate and evaluate all aspects of performance, from individual assets to portfolio management. ResMan is a leading choice for companies who demand more from their property software.
To learn more visit http://www.resmancloud.com, or call us at (855) 737-6261.