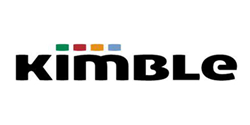 (PRWEB) April 28, 2015
Charles Rattray has been appointed as North American Vice President at Kimble Applications, one of the UK and Europe's leading professional services automation (PSA) providers. Mr Rattray joins Kimble with a wealth of industry experience and has held directorship roles at both BMC Software and Tideway Systems Inc.
Mr Rattray, who will be based in New York City, will ensure that Kimble customers continue to receive the highest levels of service during a period of rapid growth for the organization in North America. Kimble also has offices in Arizona, Utah and Boston.
Mr Rattray is an accomplished professional services leader. He has more than 25 years experience building and managing multi-million dollar IT projects, managing client engagements, and leading services teams, for a range of suppliers and end-user IT organizations.
Sean Hoban, CEO of Kimble Applications, comments: "We are delighted to be welcoming Charles to Kimble. He brings with him superb experience in software management and will hugely enhance our North American offering. Kimble is growing quickly and it's a real coup that Charles has joined the team."
Charles Rattray comments: "I'm thrilled to join Sean and the rest of the great people at Kimble. The organization is going through an exciting period of growth and development, especially here in the U.S. Kimble has built a phenomenal reputation in the PSA market and I look forward to being involved in taking it to the next level."
In addition to his earlier roles, Mr Rattray has also held positions at Sun Microsystems, Wellington Underwriting and Manganese Bronze, overseeing projects in the investment banking, financial services, government, insurance, and engineering industries.
-Ends-
Notes to editors:
For further information, or to speak with Kimble Applications, please contact Jide Adesesan or Alex Pehlivan on jide.adesesan(at)wearetungtree(dot)com / alex.pehlivan(at)wearetungtree(dot)com or +44 20 7580 7025
About Kimble:
Kimble Applications is the preeminent cloud Professional Services Automation software vendor. Kimble's unique process centric design gives consulting organizations the capability to gain insight into the performance of their business, and helps guide business leaders to make smarter decisions that accelerate revenue and profit growth. http://www.kimbleapps.com/