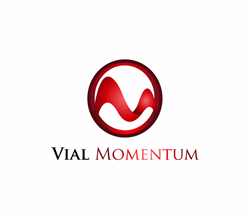 "The partnership with MD101 allows us to give our clients the opportunity to have a fully staffed medical device organization, from the get go, for a fraction of the cost, maximizing their chances of success."
Altamonte Springs, FL (PRWEB) April 28, 2015
Vial Momentum, Inc. (http://www.vialmomentum.com), a full-service US Healthcare Marketing firm, and MD101 (http://www.md101consulting.com), a leading European business development organization specializing in the MedTech industry, announced today the launch of a strategic partnership aimed at helping Medical Device organizations on both continents take their technologies to market, develop impactful sales and marketing strategies, gain market share, and create value for their stakeholders.
For close to two decades, MD101 founding partners have been experts at getting medical devices from conceptualization to commercialization in Europe and internationally, with a unique savoir-faire in business development. The company understands and provides an all-inclusive range of solutions to help companies manage the steps necessary to take a new technology to market and develop a distribution network.
Vial Momentum is a full-service marketing firm, in business to craft and execute results-oriented branding strategies for the MedTech industry, maximizing the power of the Internet and Social Media. With a proven track record in Healthcare Marketing, a first-in-class team of offline, online, and social marketing experts, and a passion for building brands, Vial Momentum's range of services are packaged in a way that generates leads, grows revenues, and most importantly, brings marketing costs down.
"Combining our marketing expertise together with MD101 quality, regulatory and business development services opens new doors for Medical Device organizations looking to grow without increasing their overhead," said Guillaume Viallaneix, Founder and President of Vial Momentum. "The partnership with MD101 allows us to give our clients the opportunity to have a fully staffed medical device organization, from the get go, for a fraction of the cost, maximizing their chances of success."
"We're excited that Vial Momentum has chosen to partner with MD101," said Mathieu Charleux, MD101 President. "The Medical Device industry is growing steadily globally, and we are confident that the combined MedTech experience of both organizations combined with our professional expertise is the solution of choice for organization looking for long-term sustainable growth and value creation."
About Vial Momentum, Inc.
Founded by Guillaume Viallaneix, Vial Momentum is a full-service Healthcare Marketing Firm, focused on crafting and executing for its clients sustainable marketing strategies, driven by the power of the Internet and Social Media. The company combines a unique, all-inclusive business model, an intimate knowledge of the MedTech industry, and the creative power of an in-house marketing team 100% focused on Healthcare.
About MD101 SA
MD101 was founded to assist medical device companies in developing and bringing products to market, accelerating time-to-market, and ensuring compliance with regulatory standards. With its large network of experts, MD101 provides mastery in a myriad of medical devices and is equipped to handle whatever challenge a manufacturer is facing, whether it is quality assurance, regulatory affairs, clinical affairs, reimbursement strategy, or international business development. At MD101, we bring you the power of our unique value proposition, focused on healthcare, and the experience of a team that will ensure your business's success.