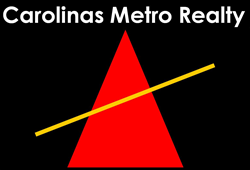 "The consumer is the key to our business." Yuriy Vaynshteyn, owner of Carolinas Metro Realty
Charlotte, North Carolina (PRWEB) April 30, 2015
Carolinas Metro Realty, one of Charlotte's largest real estate and property management companies has launched its new website - http://www.carolinasmetro.com. The new site has been updated to provide clients with a better multimedia experience and offer the latest state of the art tools.
The new site is a collaboration between the owner Yuriy Vaynshteyn and broker-in-charge Frances Bryant and was designed with the consumer in mind.
"The consumer is the key to our business and by providing a more modern interface and easier search functions, we hope to drive traffic to our website to extend our impact in the region and highlight our company's accomplishments," said Yuriy Vaynshteyn, owner and CEO of Carolinas Metro Realty.
The new website features an enhanced search function; relocation information highlighting important communities in our area; separate websites for each brokers for marketing purposes; CMR's community involvement; and biographies of the leadership and history of the company, allowing consumers to become better acquainted with the company.
Carolinas Metro Realty (CMR) is in expansion mode and currently hiring new brokers to join their team and become part of one of the fastest-growing real estate firms in Charlotte. The new website is built with this goal in mind to accommodate a new era of growth for the company.
"Today's real estate brokers need the newest technology and a website that highlights not only the company they are associated with, but also their personal accomplishments," said Broker-in-Charge Frances Bryant, "and I am excited that our new site will help us attract top talent in the area."
About Carolinas Metro Realty
In 2006, Carolinas Metro Realty opened its doors in Charlotte, NC as a full-service real estate firm, providing a wide range of services to customers buying and selling properties in the Charlotte-Metro area. CMR specializes in many fields of real estate, including residential and commercial general brokerage, luxury home sales, acquisitions, relocation, short sale facilitation, REO and HUD listing services, association management, and property management. CMR has grown exponentially over the past nine years and now includes two office locations in South Charlotte.
In 2014, Carolinas Metro Realty was presented with the Small Business, Big Impact award from Time Warner Cable and also made the Business Journal's Book of Lists for largest area residential real estate firms.
For more information, please contact:
Frances Bryant, Broker-in-Charge
704-500-2266
frances.bryant(at)carolinasmetro(dot)com