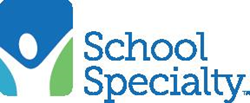 Greenville, Wisconsin (PRWEB) April 28, 2015
EPS Literacy and Intervention, a division of School Specialty, Inc., announced today its Academy of MATH® online intervention program earned re-endorsement from the Council of Administrators of Special Education (CASE) as a comprehensive intervention software tool designed to supplement existing math curriculum. This prestigious recognition signifies that the program meets or exceeds all of the criteria in CASE's rubric for math intervention software.
Academy of MATH first received recognition from CASE in 2011 after undergoing a rigorous evaluation from a review panel comprised of teachers and students as well as an in-depth examination of its research base. The program uses a patented methodology to deliver individualized, web-based instruction with an adaptive intervention engine, and incorporates mastery-based learning and behavioral motivation principles. Academy of MATH's sister program, Academy of READING® has also been endorsed by CASE.
"Intervention programs can be a critical component of a student's academic achievement. They can identify gaps in learning, which allows teachers to quickly intervene in order to help students gain mastery over a subject they might be struggling with," said Dr. Luann L. Purcell, executive director, CASE. "The personalized approach of the Academy of MATH program provides special education students with an important tool for developing the math skills that are so vital for success in today's classroom. CASE is proud to re-endorse Academy of MATH."
Proven to deliver significant gains, the award-winning Academy of MATH is a systematic and completely web-based intervention solution that helps at-risk elementary, middle and high school students develop computational fluency and achieve significant gains in math proficiency. Academy of MATH builds math skills for beginner through Algebra-ready students in 10 skill areas that align to the National Council of Teachers of Mathematics standards.
"We are honored that Academy of MATH has received this recognition from CASE, a national leader in ensuring that students of all abilities receive an equitable, quality education," said Bodie Marx, senior vice president and general manager of School Specialty Curriculum. "Academy of MATH is designed to meet struggling learners where they are, by providing access to high-quality content. We are committed to continuing to provide the special education community with the tools they need to put all students on the path to academic success."
A critical factor in CASE's re-endorsement of Academy of MATH was customer satisfaction. According to a 2014 survey of Academy of MATH customers on the effectiveness of the program with special education students and other struggling learners, fifty percent of users are very satisfied with the program, while 41 percent are extremely satisfied. An impressive 91 percent believe Academy of MATH has been effective in improving the math proficiency of their students and 77 percent of respondents report an overall improvement in math scores. Customers liked the program's focus on filling in specific missing skills for individual students and enabling students to work on their own path and at their own pace.
Recent updates to Academy of MATH include:

New Directory of Resources, including PDF versions of the placement test, program scope and sequence; "Getting Started" documents to help new teachers familiarize themselves with the program quickly. Student resources include note‐taking pages, grid paper, place‐value charts, multiplication tables, measurement equivalencies and formulas, tracking sheets for progress, and additional certificates of achievement.
Reports with multi-year viewing capabilities, providing customers with an historical view of progress at the student, class, school and district levels.
Notification tool allowing system administrators to create messages to be displayed to staff and/or students upon login.
New Math Facts Fluency Worksheet Generator allows teachers to easily create printable PDFs that test students' fact fluency. Designed to improve math skills, teachers can customize the worksheet as needed by selecting which operations and sets of facts to include, as well as the orientation of the included facts.
The Spanish Tutor module, previously available only as a separate add-on is now included with any new purchase of Academy of MATH and provides tutorials and assistance in Spanish to ensure students understand how to successfully complete the English‐language questions in the training exercises.
To find out more about Academy of MATH, visit http://epsbooks.com/AOM.
About The Council of Administrators of Special Education (CASE)
The Council of Administrators of Special Education (CASE) is an international professional educational organization that is affiliated with the Council for Exceptional Children (CEC), whose members are dedicated to the enhancement of the worth, dignity, potential and uniqueness of each individual in society. Those who receive special-education services are individuals who possess basic rights and responsibilities, and who command respect at all times. Special education embraces the right to a free, appropriate public education. The mission of the Council of Administrators of Special Education, Inc., is to provide leadership and support to members by shaping policies and practices that impact the quality of education. For more information, visit http://www.casecec.org.
About EPS Literacy and Intervention
EPS Literacy and Intervention provides K–12 blended-media solutions that build core skills and close the achievement gap in reading and math. With powerful instructional tools and high-quality materials, the company's reading and math intervention solutions are proven to help struggling students. From universal screening to interventions, progress monitoring to data-driven decision-making, and professional development, EPS offers an integrated approach to effective teaching and learning.
For more information on EPS and its proven programs Wordly Wise 3000®, Academy of READING®, Academy of MATH®, MCI, S.P.I.R.E.®, Path Driver for Reading®, Path Driver for Math™, Explode The Code®, EPS E.P.I.C. and more, visit http://epsbooks.com.