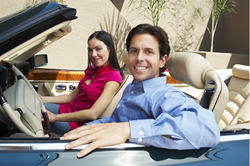 (PRWEB) April 29, 2015
The launch of DoctorSingle.com marks the inception of a new segment of online dating that caters exclusively to doctors and nurses.
Interacting with the media, a spokesperson from the site said, "There are plenty of dating sites that cater to the needs of motorcycle enthusiasts, athletes, sports persons and businessmen. However, there are very few dating sites that have been made keeping the preferences of doctors in mind. Our primary objective is to help doctors and nurses get in touch with like – minded people and discover true love."
Experts believe that doctors have always felt left out of the online dating scenario. "When there are specialist dating platforms for people hailing from all walks of life, why are doctors ignored?" said Dallas-based dating expert Sergio Lee. While this question remains unanswered at the moment, he hopes that the launch of DoctorSingle.com would help people date a nurse or marry a doctor.
"I hope the launch of this website brings about a positive change in the online dating industry", Lee said. It has been said that the UI of DoctorSingle.com has been kept simple so that both amateur and experienced users can get the most out of this site. The website is absolutely free to register with and boasts of a great deal of options that have been tweaked to assist users in building a strong rapport with other like – minded members.
Users of DoctorSingle.com would also be able to get in touch with counselors and dating experts. Communication features on the website include a built-in email client and instant messenger for real-time chatting.