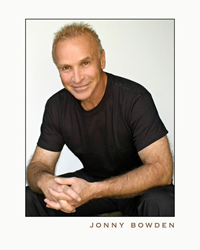 McLean, VA (PRWEB) May 13, 2015
Vitamin Research Products is proud to announce its partnership with nationally known board-certified nutritionist and health expert Jonny Bowden. Jonny Bowden will be the spokesperson for VRP's energy supplement ELEVATE EnergyTM.
"We are very excited to be working with Jonny Bowden for our launch," says Kevin Donoghue, CEO of Vitamin Research Products. "Jonny's dedication to natural health and his perspective on natural ways to increase energy are a perfect fit for our company and our mission."
Jonny Bowden—also known as the "Nutrition Myth Buster"—has appeared on The Dr. Oz Show and has been interviewed by hundreds of print and online publications, including The New York Times, Vanity Fair online, Self, Woman's World, O the Oprah Magazine and Men's Health. He is a past member of the Editorial Advisory Board for Men's Health magazine and pens regular columns for the print magazines Better Nutrition, Amazing Wellness and Clean Eating.
"I have admired the quality and effectiveness of the VRP product line for years," says Bowden. "Every supplement offered by this company is developed and vetted out by a staff of physicians, PhDs, nutritionists and individuals with decades of experience in product formulation. I am proud to be a part of the team."
For more information about Jonny Bowden, visit http://www.jonnybowden.com. And for more information about ELEVATE EnergyTM, visit Elevate Energy.
About Vitamin Research Products
Since Vitamin Research Products opened their doors in 1979, their mission has been to empower their customers to take charge of their own health. VRP has a 34-year history of formulating nutritional supplements, backed by a team of scientists with extensive nutritional research and formulation experience. Their extensive network of researchers and leading healthcare professionals is dedicated to furthering the science of healthy aging and creating the most effective, science-based products available today.
Vitamin Research Products is committed to being your partner in health so you can "do what you like… longer." For more information, visit http://www.vrp.com.
About Jonny Bowden
Jonny Bowden, PhD, CNS, is a nationally known board-certified nutritionist and expert on diet and weight loss. He is the author of 14 books including The 150 Most Effective Ways to Boost Your Energy, The 150 Healthiest Foods on Earth, Living Low Carb (now in its 4th edition) and co-author, with Stephen Sinatra, M.D., of the controversial best-seller, The Great Cholesterol Myth.
His latest book, Smart Fat: Eat More Fat, Lose More Weight, Get More Healthy—written with PBS star Steven Masley, M.D.—will be published by Harper Collins in the spring of 2016. You can follow him @jonnybowden.
###