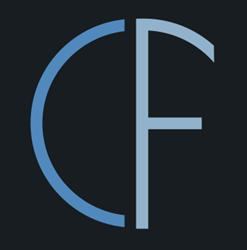 Our team has done an incredible job making a full-featured suite of reporting tools that takes complex information and presents it in a simple, user-friendly, and actionable manner
Boulder, Colo. (PRWEB) April 29, 2015
Connect First has announced the launch of its new Reporting Studio. The Connect First Reporting Studio empowers users to make critical and actionable contact center operations decisions with speed and accuracy. The new Reporting Studio also features customizable tools allowing contact centers to measure performance, gain operation insights, and improve KPIs.
"The Connect First Reporting Studio simplifies business intelligence," said Connect First CEO Geoff Mina. "Our team has done an incredible job making a full-featured suite of reporting tools that takes complex information and presents it in a simple, user-friendly, and actionable manner."
Key features of the Connect First Reporting Studio include:

Customizable Reports & Dashboards
Customizable Standard Reports
Historical Data
Near Real-Time Data
Mobile Capabilities
SLA Adherence
For more information on the Connect First Reporting Studio, please click here.
About Connect First: Connect First is an award-winning SaaS telecommunications and cloud contact center software provider that focuses on customer satisfaction and elegant hosted solutions. Connect First offers a robust platform, designed and supported by a team of highly experienced engineers, designers and business analysts, and backed with personalized in-house customer care. Solutions include Cloud Routing, Inbound ACD, Outbound Dialing, Call Tracking, Interactive Voice Response (IVR), Voice Broadcast, Disaster Recovery, Predictive Dialer, Real-Time Telemetry, CDR Reporting, Live Agent Chat and more. Through a consultative approach with each customer interaction, Connect First builds customized solutions to meet the needs of a discerning customer base. Visit http://www.connectfirst.com for more information or a free consultation with a contact center solutions expert.