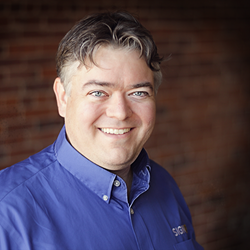 Electronic signatures have been legal for more than a decade, but many businesses still have questions before they decide to switch from a paper process.
CHATTANOOGA, Tenn. (PRWEB) April 30, 2015
SIGNiX, the leading provider of Independent E-Signatures TM, announced today that one of the company's e-signature experts will be speaking at this year's SunGard Compliance Summit. John Harris, senior vice president of product management at SIGNiX, will present a session titled, "E-Signature Update 2015: Better, Faster, Stronger" at 3 p.m. on May 5 at The Westin Resort in Hilton Head, South Carolina.
"Electronic signatures have been legal for more than a decade, but many businesses still have questions before they decide to switch from a paper process," Harris said. "In this session, we'll address common compliance concerns, industry trends and tips to effectively implement e-signatures."
SIGNiX's technology replaces the time-consuming process of sending, receiving, fact-checking and filing paper documents. Instead, business professionals can prepare documents in seconds with the assurance that every finished document will come back without missing signatures. SIGNiX stands out from its competitors by providing the best in document ownership, control, longevity, transparency and safety.
SIGNiX is also a Platinum Sponsor for the conference. The four-day summit was developed to help SunGard clients discover the latest best practices and trends in regulation and compliance.
For more information about SIGNiX, please visit http://www.SIGNiX.com.
About SIGNiX
SIGNiX, the nation's leading provider of Independent E-SignaturesTM, makes signing documents online safe and secure. SIGNiX's cloud-based service uses patented technology to give businesses the most secure and legally defensible digital signatures available at a fraction of the cost of paper. SIGNiX's products help the world's leading companies become more efficient, decrease risk and boost profits. For more information, visit http://www.signix.com.
About SunGard
SunGard is one of the world's leading financial software companies, with annual revenue of $2.8 billion. We provide solutions for financial services, the public sector and education. Our software is delivered via Software as a Service ("SaaS"), in the cloud and on premises, surrounded by an extensive suite of service offerings. Through the depth and breadth of our solution portfolio, global capabilities and domain expertise, we are uniquely capable of supporting virtually every type of financial organization, including the largest and most complex institutions in the world. SunGard's approximately 13,000 employees proudly serve over 15,000 customers in more than 100 countries, bringing fresh ideas and inventive solutions to help our customers adapt and thrive.
About Protegent
SunGard's Protegent suite of solutions provides firms greater visibility into potential risk factors while increasing operational efficiency and regulatory transparency. By utilizing one trusted partner, customers can efficiently mitigate compliance risks and lower total cost of ownership.