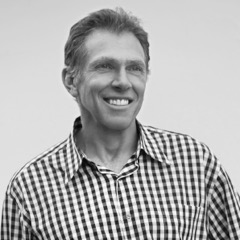 (PRWEB) May 04, 2015
Randy Solakian, a licensed real estate agent in the Montecito, California, market, has joined the prestigious Haute Living Real Estate Network.
The Haute Living Real Estate Network (HLRN) of Hauteresidence.com is proud to recognize Randy Solakian as a prominent real estate professional and the network's newest partner. HLRN unites a distinguished collective of leading real estate agents and brokers, highlighting the most extravagant properties in leading markets around the globe for affluent buyers, sellers and real estate enthusiasts.
About Randy Solakian:
Forget typical real estate conventions and fancy stories of success. Randy Solakian is not that guy. Part world traveler, part surfer, and part real estate veteran; Solakian is what the Los Angeles Times once called a "secret agent" – one that flies under the radar, eschewing definitions and vacillating between a low profile and a world of boundless luxury enjoyed by his clients. One would hardly know it by talking to him, but he is one of the Santa Barbara region's most illustrious real estate leaders, who has assembled a record-breaking sales history that spans over three decades and includes several legendary estates.
"I don't talk about myself and how great I am," he told the Times in 1999, preferring instead to let his exceptional listings in Montecito, Santa Barbara and Hope Ranch do the talking. Not much has changed in 15 years.
To learn more, visit Randy Solakian's Haute Residence profile: http://www.hauteresidence.com/member/randy-solakian
About Haute Living Real Estate Network (HLRN):
Haute Living Real Estate Network (HLRN) of Hauteresidence.com offers readers the most prominent directory of experienced realtors, brokers and luxury listings, and HLRN has grown to be the number one source for real estate news, residential developments, celebrity real estate news and more. Seeking an experienced interior designer? Hauteresidence.com is also home to Haute Design Network (HDN), a collective of celebrated interior designers that will help you decorate your new home or stage an active listing.
Access all of this information and more by visiting: http://www.hauteresidence.com