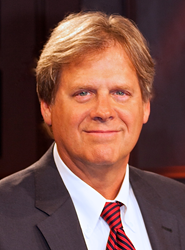 "This [APA publication] is a little surprising because this is Psych 101," says Dr. Ziv, "but there has been a complete change in prescribing practices over the past two decades that's gotten out of hand."
(PRWEB) May 04, 2015
On Monday May 4 at 7:00 pm on the Philadelphia CNN-News affiliate WFMZ-TV and online now, The American Law Journal presents "Undue Influence? The Legal Fallout of the Pharma-Psychiatry Connection." Joining host Christopher Naughton are plaintiff's attorney Stephen Sheller of Sheller, P.C., corporate defense counsel Terry Henry of Blank Rome and Barbara Ziv, M.D., a forensic psychiatrist with Temple University Medical School. Former Pharma defense counsel and now plaintiff's attorney Matt Harman of Harman Law joins the conversation from CNN Atlanta.
At the center of the controversy is the American Psychiatric Association's updated "Choosing Wisely" initiative, warning physicians of being too quick to prescribe antipsychotics and antidepressants. "This [APA publication] is a little surprising because this is Psych 101," says Dr. Ziv, "but there has been a complete change in prescribing practices over the past two decades that's gotten out of hand."
The program examines the impact of litigation on doctors' and pharmaceutical company behavior, the rise in prescribing generic antipsychotics, drug company gifts to physicians and the influence of controversial figures such as Harvard's Joseph Biederman, M.D.
The American Law Journal is the weekly talk-feature program hosted by former New Jersey prosecutor and trial attorney Christopher Naughton. It airs Monday nights at 7:00 p.m. on the CNN-News affiliate in Philadelphia, WFMZ-TV to Pennsylvania, New Jersey, Delaware and online. The program is also available on http://www.YouTube.com/LawJournalTV.
The program addresses consumer, business and constitutional issues with attorneys, law professors, judges, elected officials and others to shed light on current legal news and how the system impacts the everyday lives of citizens. Programs are live or taped in studio and on location in and around Philadelphia. For information, schedules and more, visit http://www.LawJournalTV.com.