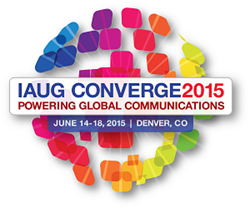 Gaithersburg, MD (PRWEB) April 30, 2015
NetPlus will be in booth 438 at this year's International Avaya User's Group CONVERGE2015 Conference in Denver, CO at the Colorado Convention Center, June 14 to 18. Product Manager, Jim Gilmour will be on site at the booth to give attendees demonstrations of new features released in NetPlus Telecom Expense Management and NetPlus Wireless Expense Management.
"This past year has been exciting for us at NetPlus. We have many new features in our TEM and mobile expense management solutions. The mobile market place changes very quickly and we've been adapting with our products to meet customer demands," said Gilmour.
NetPlus Telecom Expense Management and NetPlus Wireless Expense Management monitor and control telecommunications costs while providing detailed call accounting data through easy to use dashboards for both high level management overview and detail work processing.
NetPlus Telecommunication solutions feature a holistic view of the entire telecommunications infrastructure including all PBX's/switches, circuits, devices, fiber/cabling, servers/routers, and ports while automating important processes to provide cost savings and efficiencies in operations.
About NetPlus®
NetPlus is a leading Communications Management solutions provider for both commercial and government entities. With over 25 years of experience NetPlus offers a suite of solutions for expense management, data validation, fault management, inventory tracking and control, provisioning, and more. Customers like Department of Defense, Department of State, United States Air Force, Avaya, Verizon, and the Pentagon utilize NetPlus solutions for the daily operation of their communications and data network. NetPlus is JITC certified and can be procured through Vanguard and GSA. Headquartered in Gaithersburg, MD, NetPlus is a division of Ventraq Corporation. For more information, visit http://www.NetPlusTMS.com.